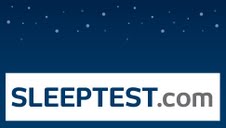 Fulton, NY (PRWEB) April 18, 2012
Some may not be able to carry on a conversation or get through their day, because of lack of energy. Others may be exhausted all of the time. One could even be keeping loved ones up at night because of snoring. There are many Americans that suffer these symptoms and others including, sleeplessness or even breathlessness. All of these are signs that one can be suffering from sleep apnea.
What is sleep apnea? According to the American Sleep Apnea Association (ASAA), "Sleep apnea is an involuntary cessation of breathing that occurs while somebody is asleep and it is estimated to affect over 22 million people."
Obstructive sleep apnea (OSA) is the most common form and occurs when breathing repeatedly stops and starts during a sleep cycle. According to the Centers for Disease Control and Prevention (CDC), "OSA increases the chances of a heart attack, stroke, type-2 diabetes, obesity, brain damage, and depression."
In light of this growing problem, Wednesday April 18, has been designated by the ASAA as National Sleep Apnea Awareness Day. Dr. David Devito and Dr. Juan Lopez are using this day to bring awareness to the general public through holding a free screening and discussion at the Fulton Public Library, 160 South First St. The discussion will begin at 5:30 p.m. A free oral airway screening will be offered at the end of the discussion by the doctors and their staff.
Doctor DeVito, has been practicing dentistry for 25 years. He is a cum laude graduate of SUNY Geneseo and also graduated cum laude from the University of Buffalo School Of Dental Medicine. Devito is a member of the American Dental Association, the Academy of Dental Sleep Medicine and the New York State Dental Association.
Doctor Lopez has been practicing dentistry since 2004. He attended the University of Puerto Rico and received his Bachelors Degree in General Science. He received his Doctorate of Medical Dentistry in 2004. Lopez is a member of the New York State Dental Association, The American Dental Association, the Fifth District Association and the New York State Oral Health Coalition.