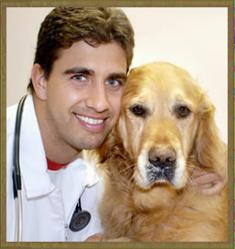 Welland, ON (PRWEB) April 24, 2012
An early spring in the Niagara area also means an early heartworm season. To combat canine heartworm disease, Welland veterinary clinic Main West Animal Hospital now offers Trifexis, a recently released preventive product.
This year's warm weather poses an increased heartworm risk for dogs because the heartworm parasite is transmitted by mosquitoes and insects are breeding early and rapidly in Welland and the Niagara area, with residents already noticing an increase. Heartworm infection in dogs is often fatal. Swimming dogs, such as retrievers, may face a higher risk.
In a March 2011 study, researchers J. Owen and D. Slocombe from the University of Guelph reported that "When compared with 2002, [Ontario] had a marked increase in the number of HW [heartworm-positive] dogs in 2010. The increases were equally in imported dogs, and dogs that have never left the area." The report showed a 62% increase in heartworm cases in Ontario between 2002 and 2010, with the number of cases climbing from 268 to 431 annually.
Trifexis, one of the top selling parasite preventatives in the United States, provides broad spectrum protection from fleas, heartworm, and intestinal parasites in a flavoured chewable tablet, given once monthly to keep pets safe. Although this product has a strong track record of success in the U.S., it is new to the Canadian market. Its introduction may help decrease the high heartworm rates in the Niagara area as well as enable individual dog owners to avoid the heartbreak of losing a pet.
With these goals in mind, the Welland veterinary clinic Main West Animal Hospital has made this new product available to its customers in preparation for the early surge in parasite-transmitting mosquitoes. Two of the Main West Animal Hospital veterinarians, Dr. Aron Bhan and Dr. Nicole Denouden, also plan to use Trifexis to keep their own swimming golden retrievers safe from heartworm and other parasites this summer.
Area dog owners interested in learning more about Trifexis or in obtaining it for their pet from Welland Veterinarian can visit http://www.mainwestvet.com or call Main West Animal Hospital at 905-735-7877.