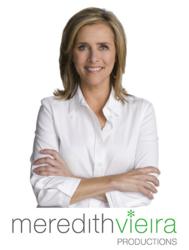 Bloomington, IN (PRWEB) April 16, 2012
Author Solutions, Inc. (ASI), the world leader in indie-book publishing, announced all book reviews completed between April and December 2012 by ASI's review services partners will be sent to Meredith Vieira Productions (MVP) as a means to evaluate the books for Film or TV development consideration.
All book review packages available through ASI's imprints are conducted by Kirkus Indie Reviews, ForeWord Clarion Reviews or BlueInk Reviews to maintain objectivity. Completed book reviews will be sent directly to MVP, where they will be evaluated by a company representative.
"Meredith Vieira Productions is always in search of unique and smart material for film and TV, and partnering with Author Solutions has provided us enormous opportunity to source new writers and content," said Amy Rapp, MVP's executive vice president. "And access to highly credible editorial reviews from ASI's review partners makes identifying the best materials even easier."
Last month, ASI announced a partnership with Meredith Vieira Productions that will provide authors with greater opportunities to have their books optioned for film and TV show consideration. MVP will work with ASI to identify and review concepts in line with their company's production goals.
"At ASI, we are always looking for new and exciting ways to help our authors promote their books across all types of media," said Keith Ogorek, senior vice president of marketing at Author Solutions. "This is just another reason why we believe now is the best time in history to be an author."
MVP is a production company headed by Meredith Vieira, one of America's favorite TV personalities, best known for her work on "Today," "Who Wants to be a Millionaire?" and "The View," and her producing partner Amy Rapp.
For more information about Author Solutions or to learn about publishing opportunities through one of ASI's imprints, please visit http://www.authorsolutions.com.
About Author Solutions, Inc.
Author Solutions, Inc. (ASI) is owned by Bertram Capital and is the world leader in indie book publishing. ASI's leading self-publishing imprints—AuthorHouse, AuthorHouse UK, iUniverse, Palibrio, Trafford Publishing and Xlibris—have helped more than 140,000 authors self-publish, promote and bring to market more than 175,000 new titles. Through strategic alliances with leading trade publishers, ASI is making it possible to develop new literary talent efficiently and provide authors with a platform for bringing their books to market. Headquartered in Bloomington, Indiana, ASI's global reach includes imprints developed specifically for authors in Australia, New Zealand and the United Kingdom. For more information, visit http://www.authorsolutions.com, and follow @authorsolutions on Twitter for the latest news.
About Meredith Vieira Productions
Meredith Vieira Productions is run by Emmy Award winning journalist and host Meredith Vieira and Amy Rapp. MVP develops and produces film, TV, web, and theatre in a diverse range of tones, genres, and budgets. The company's first feature RETURN, starring Linda Cardellini, Michael Shannon, and John Slattery, premiered at the 2011 Cannes Film Festival and was released in February 2012; they are producing the national tour of the hit Off-Broadway show LIFE IN MARITAL INSTITUTION (20 Years of Monogamy in One Terrifying Hour) written/performed by James Braly; their feature documentary THE WOMAN WHO WASN'T THERE will have its world television premiere on Investigation Discovery in April 2012 and is currently playing in theatres in NY and LA; and they have a slate of other film, TV, and web projects in the works. MVP is dedicated to producing smart and sophisticated comedies and dramas with authentic characters.