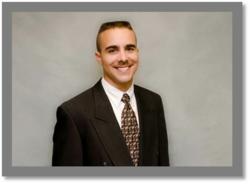 This was an entertaining, educational PCI discussion debate, and the panel as well as the audience enjoyed themselves.
Tampa, FL (PRWEB) April 18, 2012
MAC is an organization of Bankcard professionals involved in the risk management side of Card Processing. Their membership is comprised of Banks, ISOs, Card Associations and is dedicated to providing universal risk management solutions through ongoing communication and cooperation.
The game was based on the popular TV show "Are you smarter than a 5th Grader" and tested the knowledge of conference attendees against a 5 member QSA panel. The panel consisted of: 5 Non-QSAs and 3 alternates representing MindBody, CSR, Gray Consulting, TransFirst, Paypal and 5 QSAs representing A-lign Security, Liquid Networx/Comply Guard, Trustwave, Control Scan and Security Networks.
There were four core areas of questions related to PCI and Data Security.
1. Card Brand PCI Programs & PCI Levels (Merchants and Service Providers)
2. SAQ (A – D) Type & Scope
3. PCI Requirements
a. Technical
b. Policy and Procedure
4.Data Security & Breach Laws
All questions were presented with at least 3 multiple choice answers/options or in a True/False fashion and graded on a scale of easy, moderate and very challenging. Players were asked questions from each category and points were awarded for correct answers.
After providing the most correct answers and taking first place among the QSAs, Gene Geiger stated, "This was an entertaining, educational PCI discussion debate, and the panel as well as the audience enjoyed themselves. It was great meeting the other contestants and I look forward to participating again next year."
A-lign Security and Compliance Services (ASCS) http://www.alignsecurity.com is a professional services company and registered QSA company, focused on clients' information security and compliance needs. Specializing in industry and regulatory compliance, ASCS can assist clients nationwide in the areas of PCI DSS, HIPAA, FISMA, FFIEC and ISO 27001/27002 compliance.
The Payment Card Industry Security and Standards Council was formed by the five major payment brands, American Express, Discover Financial Services, JCB International, MasterCard Worldwide, and Visa Inc., to align their individual security requirements for the payment card industry. Navigating the requirements of the Payment Card Industry Data Security Standards ("PCI DSS") requires a deep understanding of information security and the PCI-DSS requirements. Our security professionals have a broad range of experience in the payment card industry from processor, merchant and compliance perspectives. If you store, process or transmit cardholder data you need to understand the compliance requirements that impact you. We are positioned to help you through each of the phases of compliance with one of our PCI DSS services.