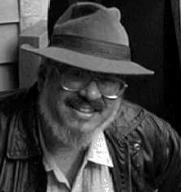 This fresh view of the New Testament is designed to begin to bridge the gap between all religious factions on a global level, starting right here in the US.
Louisville Kentucky (PRWEB) April 17, 2012
For just a minute suspend current beliefs and imagine the possibility that Jesus' best friend, Emet, son of Chaim had a vastly different story to tell. A story via Martin Vesole's The Book of Emet that was written 30-40 years after the death of Jesus. This story was recently found in a cave outside of Nazareth in present day Israel. The Book of Emet introduces a new truth which challenges long held beliefs, beliefs that go back hundreds of years.
"My intention with the release of the Book of Emet, which is designed as a companion book to the soon to be released fictional novel, Sleeping Truth, is to stimulate readers to use critical thought much as theological historians have over the centuries and open up to the possibility that Jesus' life and death were actually quite different than we've all been taught" shared Martin Vesole, author, speaker and Founding Father of the Shalomist Movement.
"This fresh view of the new testament is designed to begin to bridge the gap between all religious factions on a global level, starting right here in the US " stated Martin. It's no secret organized religion as a whole is on a longstanding downward trend over the past 30 years, the time has come to be open to the realization that no one religion holds all the keys, each religion has a valid aspect of truth that all other religions can acknowledge and adopt, we are at a time of vital bridge building.
This fact is the most urgent for the Jewish religion as our numbers are down 50% compared to 30 years ago, and since our numbers were small to begin with, there remains the real possibility of extinction except for the most zealot Orthodox segment.
The Book of Emet is intended to create a new dialogue, put a crack in the high and protective walls that surround each religion.....the walls need to begin to come down..and this is the best place to begin. I structured this book much like the New Testament and in fact have taken a number of sections directly from the New testament to further show how well these new pieces fit into the old puzzle. This is less of a fictional work and more along the lines of reading the bible as it was written long ago however with the missing pieces now in place.
One thing is certain, The Book of Emet will reframe the New Testament in a fresh way.
Please visit Martin's web site http://www.martinvesole.com to learn more.
About Martin Vesole
Martin Vesole is a 64 year old attorney who attended Washington University in St. Louis and graduated from the De Paul College of Law in Chicago. He lived in Israel for two years attending the Hebrew University in Jerusalem and working on a kibbutz famous for manufacturing the Naot sandal line.
Martin worked as a legal writer for Commerce Clearing House in Chicago and also served as President of Temple Menorah and remains on the Board of Directors presently. He's divorced with a stepdaughter and two grandchildren.
About the Shalomist Movement
The mission of the Shalomist Movement is to open hearts and minds to broadening the Judaic doctrine to attract many who have left and revitalize it for all Jews.
The root letters of Shalom mean "completeness" and "wholeness." Judaism needs to stretch to become more complete and whole by looking outside itself and being open to adopting ideas from the secular world and other religions that are compatible with Jewish thinking. While the primary focus of the Shalomist Movement is on broadening Judaism, it also teaches that there is much we can learn from others, and that building bridges of commonality is the start to a greater spiritual evolution based on global unity versus historical division.
###