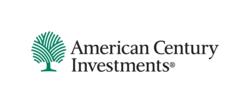 "Given the rapid growth trends in both smartphone and tablet device ownership, it's no surprise that social media access is growing through these devices," according to Jennifer Sussman, Director – Digital Engagement.
KANSAS CITY, Mo. (PRWEB) April 17, 2012
Although the majority of financial advisors still access social media through laptop and desktop computers, participation via smartphones and mobile devices jumped significantly over the past year, according to American Century Investments' third annual Financial Professionals Social Media Adoption Study. The research study examined advisor usage and attitudes toward social media such as Facebook, LinkedIn, YouTube and Twitter.
Roughly 35% of the financial professionals participating in the study indicated they utilized smartphones to access social media for business and personal use, versus 27% in last year's study. Also, 22% used mobile devices such as iPads and other tablets, compared with only 11% last year.
"Given the rapid growth trends in both smartphone and tablet device ownership, it's no surprise that social media access is growing through these devices, especially with apps that make it convenient to do so anywhere and anytime," according to Jennifer Sussman, Director – Digital Engagement for American Century Investments. At American Century Investments, we're exploring ways to continue to make more of our content mobile-friendly."
The study also found that six out of 10 advisors are using social media for business at least several times a week, with 27% accessing on a daily basis. "With the proliferation of mobile devices, it will be interesting to see if convenience will drive even higher frequency of access," Sussman said.
Facebook continued to hold the top position with 73% (vs. 55% in 2010) having profiles, but LinkedIn and Twitter jumped to 62% and 27% participation, respectively, vs. 45% and 16% respectively in 2010.
General Findings – Social Media Business Users
Almost nine out of 10 financial professionals have a business or personal social profile or account.
"Reading expert commentary and insights" continued to be the leading planned use of social media this year, seeing a significant jump to 22% from 13% last year. "Sharing news and content relevant to my clients" was the second-most popular planned use, followed by "researching people, for example, prospects, contacts and current clients."
Additionally, this year's study saw a significant jump in advisors maintaining a professional blog (17% in 2012 vs. 9% in 2010). "A blog is a great way for advisors to get their message out while revealing something about their personality, which helps in prospecting and building relationships," Sussman said. "It takes commitment to continue sharing insights, but when advisors do it well and optimize for search engines, they're able to draw traffic from a much broader audience than one-on-one conversations can reach. Plus, the lengthier format and auto-archiving capabilities make it easier to meet compliance requirements within our regulated industry."
Concerns About Using Social Media
As in previous years, advisors' single biggest apprehension about using social media for business purposes remained regulatory or compliance issues. Interestingly, however, that has varied – but is trending down overall -- over the past couple of years: 42% listed it as their "single biggest concern" in 2012, vs. 38% in 2011 and 47% in 2010. Nearly tied for second were worries about a potential privacy breach at 19%, and concerns about company or home office restrictions on use at 18%.
Encouraging was the fact that 60% of study participants reported that their firm has a formal social media policy in place, up from 53% one year ago.
Attitudes and Overall Value
Further illustrating advisors' increasing acceptance and usage of social media were their opinions of business use of social media. This year, 57% felt social media is an "emerging trend with significant future potential" for businesses like theirs, up significantly from only 44% in 2010. "We saw that 21% of advisors believe social media is already producing tangible results for their business, which is a significant jump from just 14% two years ago," Sussman said. "Also, 14% felt using social media had 'high overall value,'" which was again a significant increase from only 8% two years ago. "This says to us that while there is still room for growth, the trend is definitely shifting to greater recognition of the power that social media adds as a marketing and communication tool."
Asset Manager Use of Social Media
Attitudes regarding asset manager use of social media are comparable to last year's: again in 2012, nearly one-third of respondents feel that social media is a "wise use" of asset managers' time and resources and just over one-third believe asset management firms are "not yet seeing the value" of social media.
LinkedIn groups were the "most important" social media offering an asset manager can provide, according to nearly one out of four respondents, followed by "providing an advisor community" for nearly one out of five, and a Facebook page for slightly fewer respondents.
In terms of content they want from asset managers via social media, commentary and market insight ranked number one with 60% of advisors who are social media users, followed closely by educational content to share with clients at 58%, then market news at 52%. "At American Century Investments, our Twitter and Facebook posts are designed to drive advisors to our white papers, expert insights and video content," Sussman said. However, non-social media users valued educational content to share with clients the most, followed by new product information, then commentary and market insight.
Survey Background
The results of American Century Investments' second annual Financial Professionals Social Media Adoption Study were drawn from an online survey of 300 financial professionals who are employed as financial advisors, brokers or registered investment advisors. Survey participants were members of Research Now (formerly e-Rewards), the largest "by-invitation-only" online research panel provider. Meridian Marketing handled data collection and data weighting functions. Study participants averaged 14 years in the financial industry; roughly three-fourths were male and the average age was 45.
About American Century Investments
American Century Investments is a leading privately-held investment management firm, committed to delivering superior investment performance and building long-term client relationships since 1958. Serving investment professionals, institutions, corporations and individual investors, American Century Investments offers a variety of actively managed investment disciplines through an array of products including mutual funds, institutional separate accounts, commingled trusts and sub-advisory accounts. The company's 1,300 employees serve clients from offices in New York; London; Hong Kong; Mountain View, Calif. and Kansas City, Mo. James E. Stowers Jr. is founder of the company, Jonathan S. Thomas is president and chief executive officer and Enrique Chang is chief investment officer. Through its ownership structure, 45 percent of American Century Investments' profits support research to help find cures for genetically-based diseases including cancer, diabetes and dementia.
Before investing, carefully consider a fund's investment objectives, risks, charges and expenses. Go to americancentury.com for a prospectus or summary prospectus containing this and other information. Read it carefully.
American Century Investment Services, Inc., Distributor
©2012 American Century Proprietary Holdings, Inc.
# # #