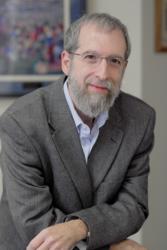 after reading Mr. Lecinski's book, I felt compelled to spread the word within the industry. I hope the article helps kick-start an industry-wide effort to adapt marketing practices based on today's shopping process and habits
Chapel Hill, NC (PRWEB) April 17, 2012
Philip D. Zaleon, President of Z promotion & design, Inc. and partner and co-founder of The Kitchen & Bath Channel was recently published in the kitchen & bath industry's leading trade journal "Kitchen & Bath Design News". In his article, "Online Savvy Offers Marketing Advantage", he examines the new shopping paradigm as defined by the managing director, US Sales & Service for Google, Jim Lecinski in his eBook "Winning the Zero Moment of Truth". Mr. Zaleon relates the process directly to the kitchen and bath industry, explaining how the kitchen and bath professional can benefit from a more aggressive marketing campaign via the web, social media and smartphones/tablets to capture the buyer at the moment they decide to purchase.
"I have been working with kitchen & bath professionals for over a dozen years, and after reading Mr. Lecinski's book, I felt compelled to spread the word within the industry. I hope the article helps kick-start an industry-wide effort to adapt marketing practices based on today's shopping process and habits – they have definitely changed in past few years," said Mr. Zaleon. "In fact, we developed the Kitchen & Bath Channel to help the kitchen & bath professional win the 'zero moment of truth' before Mr. Lecinski named it!"
The Kitchen & Bath Channel is an online, mobile and social media resource for consumers looking for a professional to remodel their kitchen or bathroom, while providing the industry professional a unique suite of marketing opportunities, platforms and support to capture the buyer at the moment they decide to purchase.