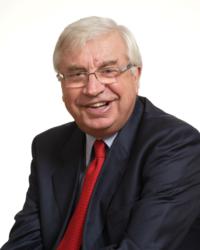 (PRWEB) April 17, 2012
Blended learning has entered mainstream executive education as corporations have accepted the value of blended learning in "optimizing the learning process, achieving efficiencies in time and scale, and simplifying the transfer of knowledge and skills to the work environment" concludes the International University Consortium for Executive Education (UNICON) report "Breaking the Mold on Blended Learning." As a result, many university-based executive education programs are moving toward productizing and making blended learning a key element in their strategic plan.
UNICON is a member organization of the executive education departments of leading business schools around the world. The authors of the report, Marie Eiter and Toby Woll, former Executive Director, and former Director of Blended Learning, MIT Sloan Executive Education respectively, conducted a survey of UNICON member schools about their current practices as they relate to blended learning. They also conducted in-depth telephone and face-to-face interviews with associate deans and directors of executive education, senior HR executives, and senior consultants. In addition, they reviewed relevant articles from practitioner-oriented publications.
Among the report's conclusion is that blended learning—a combination of traditional classroom-based and technology-enabled instruction--is quite different from the "click and learn" modules popularized in the 1990s. Blended learning today is a sophisticated integration of face-to-face and technology-enabled environments that provides an enhanced learning experience by incorporating such elements such as web and mobile content delivery, simulations action learning, and online communities and networks.
"Blended learning has become a valuable and innovative component of executive education that extends the learning experience and moves it closer to the work environment," said UNICON Chairman Bill Shedden. "However, our research makes clear that the key to successful blended learning is finding and delivering the right mix of learning elements in the most effective manner. This has broad implications for faculty, staff, and schools' relationships with internal and third-party providers of IT services."
The research report profiles a number of case examples from UNICON member schools using blended learning activities as an effective complement to face-to-face interactions. It also provides a Blended Learning Design Worksheet as a useful tool to structure the program design conversation. Through a series of questions, the Blended Learning Design Worksheet guides program designers in selecting robust designs, delivery mechanisms, and supporting technologies for each blended learning element.
In addition, the report provides a Blended Learning Design Rubric as a standard against which to evaluate the blended learning elements incorporated in the program. The rubric's three assessment criteria--focus, trust, and ease of use--emerged from in-depth interviews conducted as part of the research. All three are critical to participants and faculty experiencing a successful blended learning engagement. Finally, the research report identifies a number of critical success factors and support systems necessary to deliver blended learning programs.
"The importance of blended learning is clear," said Shedden, who also serves as Director of the Centre for Customised Executive Education at the Cranfield School of Management. "We urge all university-based executive education programs to strategically embrace blended learning."
The UNICON report lays out a step-by-step approach for schools to do just that by devising a plan that includes developing design processes and expertise, developing staff capabilities, and working with faculty on the best ways to introduce blended learning elements. In terms of technology, the report advises schools offering executive education to acquire technology "either in-house or outside" and to build partnerships for IT support services, executive coaching, and mobile applications."
"Most importantly, schools should run experiments – learning from their experience and from their participants – and then redesign based on results, looking for possible cross-fertilization between blended elements and existing face-to-face programs. Finally, schools must think ahead to the millennium generation, to programs that are entirely virtual, and to the next wave of technology," the report concludes.
The UNICON research report, "Breaking the Mold on Blended Learning," is available in its entirety on the UNICON website at http://www.uniconexed.org.