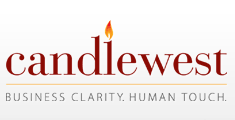 Vancouver, BC (PRWEB) April 18, 2012
Microsoft didn't disappoint and made significant announcements regarding ERP delivery options for its flagship Microsoft Dynamics GP and Microsoft Dynamics NAV business solutions.
As over 10,000 attendees gathered in Houston, Texas this year for the annual Convergence conference, Microsoft announced that their enterprise products, both Dynamics GP and Dynamics NAV, would soon be delivered in a public cloud format alongside on-premise implementations.
Both Microsoft Dynamics GP 2013 and Microsoft Dynamics NAV 2013 will be available later on this year as full cloud enabled solutions. While details are still unfolding, this will be reflected in a similar format to current Microsoft Dynamics CRM options and the current "power of choice" campaign.
Candlewest is excited to be a part of the ongoing revolution in the software industry from on-premise implementations to cloud solutions which will enable quicker solution deliveries and higher return on investment.
About Candlewest
Candlewest has built a reputation for success over the past two decades by providing industry leading business solutions to their clients. Candlewest delivers business solutions that make a tangible positive impact on the operations, accounting, manufacturing and sales functions of our customers.