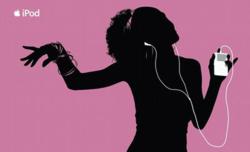 Music is a word understood worldwide making Music.net and FreeMusic.com two of the world's most brandable and valuable domain names
Boston, MA (PRWEB) April 17, 2012
DomainAdvisors, a leading domain and online business brokerage firm announced that Music.net and FreeMusic.com have been listed exclusively for sale at DomainAdvisors.com. Highly marketable and easy to remember, Music.net and FreeMusic.com provide an unprecedented branding and investment opportunity to help capitalize on the growth of the in this multi-billion dollar online music sector.
Ovum, an independent telecoms analyst forecasts that globally, revenues from music subscription services (e.g. Spotify, MOG, Rdio, and Pandora) will increase at a compound annual growth rate of more than 60 % from 2011 to 2015, as consumers recognize the benefits of being able to access millions of streamed songs for the price of a CD every month rather than owning individual downloads. Subscription growth will also be driven by technology giants Apple and Google which are expected to launch cloud-based digital music subscription services later this year. Owning a web address like Music.net or FreeMusic.com offers any company huge potential to dominate the online music industry.
"Music is a word understood worldwide making Music.net and FreeMusic.com two of the world's most brandable and valuable domain names," said Jeffrey Gabriel, President of DomainAdvisors. "It's very rare when domain names of this caliber become available, especially having not yet been developed. Music.net and FreeMusic.com not only provide the ability to the right investor to start with a clean slate, but also offer a very significant marketing and revenue opportunity. DomainAdvisors is very pleased to be chosen as the exclusive brokerage firm to represent the sale of these premium domains."
For additional information or offer guidelines on Music.net or FreeMusic.com, please contact Jeffrey Gabriel directly at +1 508 689 9569, ext. 701 or Jeff(at)domainavisors(dot)com.
About DomainAdvisors
DomainAdvisors assists domain owners and online businesses in the overall planning and execution of their domain strategy. DomainAdvisors offers resources with the knowledge and understanding necessary to provide invaluable guidance during the entire lifecycle of a domain. Services range from consultancy to acquisitions, to all elements of monetization, development, branding and sales. Domains can be complicated and DomainAdvisors provides the opportunity to leverage years of industry experience to help maximize success.