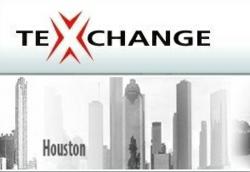 Way too many companies cheat. Marketing is easy when you have the right strategy.
Houston, TX (PRWEB) April 18, 2012
TeXchange Houston announced its dinner seminar series a success, after last week's event for Houston technology and emerging business community was a standing success.
Speaker's for last week's event titled: Revenue Opportunity Management Part A: Marketing Technology & Tactics for Growth included panelist Bret Star, Managing Partner from The Starr Conspiracy and Daniel Lynton, CEO and Founder of LytnonWeb, as well as moderator Garry E. Meier, Ephor Group Founder and TeXchange Chairman.
"Beyond the practical how-to advice on the latest marketing technology and tools for cost-efficient revenue success, what had people standing up for the Q&A was our panelists insights that the CEOs were able to take back and apply to their companies immediately," commented Garry E. Meier. "The metrics, tools, and processes shared at TeXchange are the fundamental tactics we've seen distinguish market laggards from leaders in the institutional investment community and Bret and Daniel gave TeXchange the playbook for success."
"Marketing success is not only about technology tools or content," remarked Daniel Lytnon. "Reaching success requires online marketing technology solutions directly connected to business growth strategies."
"Way too many companies cheat," said Bret Starr when asked about why small businesses are not successful marketers. "Marketing is easy for great brands. Marketing is easy for great writers. Marketing is easy for small business when you have the right strategy, focus and approach."
Download the full recap for Revenue Opportunity Management: Marketing Technology & Tactics for Growth: by TeXchange, Houston Entrepreneurs here:
http://www.ephorgroup.com/newsHoustonTeXchange2012.asp
Part B of Revenue Opportunity Management: Sales Strategies for Growth in 2012, will be held Thursday, May 17th and is open to both members and guests.
The May dinner seminar will focus on effective revenue models, sales strategies, marketing tactics, branding and social media strategies for today's world. Panelists will address the following questions:
1) What are the best strategies for sales in 2012 for B2B?
2) What surefire tactics, Referral Selling, Principal Selling, etc, are most effective today?
3) What business development and channel including alliances and partnership success stories can you share with us that apply to technology oriented businesses in 2012 and beyond?
About Bret Starr, http://www.thestarrconsipracy.com
Bret Starr is the founding partner of The Starr Conspiracy. Since 1995, Mr. Starr has used his combined experience to plan and execute operational improvement initiatives for more than 500 companies, from startups to billion-dollar market leaders all around the world.
Before founding The Starr Conspiracy, Mr. Starr was a product marketing and marketing communications executive at multiple companies positioned in the supply chain management (SCM), lean manufacturing, and talent management market segments. Mr. Starr's experience offers a unique perspective on the confluence of marketing, manufacturing and talent management, the three most pressing issues (and opportunities) facing the United States and the world in the new, globalized economy.
Mr. Starr has been recognized as a "Forty under Forty" community leader by the Fort Worth Business Press and has been featured in the Wall Street Journal, Business Week, Texas Monthly, Fort Worth Texas Magazine and other publications as an expert in building and maintaining productive and engaged corporate cultures. Mr. Starr's current agency has been the recipient of seven "Best Places to Work" awards in the last 5 years, including the #2 best company to work for in Texas in 2012. Mr. Starr serves on the board of the Association for Manufacturing Excellence, the Fort Worth Opera, Amphibian Stage Productions, and is deeply involved in a shared vision to cement Fort Worth's position as a world-class city. Mr. Starr is also a Certified Executive Coach.
About Daniel Lytnon, http://www.lyntonweb.com
Daniel Lynton is the Founder and CEO of LyntonWeb, a Houston based interactive marketing agency. Since 1999, Daniel has served businesses with web and marketing solutions for online success. He has grown the company to over 30 employees serving companies worldwide, from the small medium enterprise to the Fortune 50. LyntonWeb ensures results by partnering with clients in a collaborative team approach. Those results include increased revenue, lower costs, improved efficiencies across business development and marketing, and increased customer satisfaction. LyntonWeb is truly a full-service web solutions company, with services ranging from web design and development, mobile web, inbound marketing strategy and execution, CRM integration, and custom technology projects.
About TeXchange: TeXchange is critical to the economic growth, job creation and prosperity of the Houston technology oriented business community. The Houston chapter of Technology Entrepreneurs' Exchange (http://www.TeXchange.org) is a non-profit organization focused on providing Houston entrepreneurs engaged in technology-oriented businesses including software, services, healthcare, energy, and general industry with an open forum for exchanging ideas. TeXchange provides a network of local and regional business leaders who interact at a series of dinner seminar events for continuing business education. TeXchange also has chapters in Austin and Dallas. The TeXchange Board of Directors of the Houston Chapter would like to formally invite you to join our community as we strive to make Houston known as a preeminent hub for technology business.
"TeXchange is critical to the economic growth, job creation and prosperity of the Houston technology oriented business community. We are working to create special interest groups and in-depth events to help members deepen their knowledge and achieve even greater value from their membership," said Garry E. Meier, Ephor Group Chairman and TeXchange Chairman and State Advisor.
About Houston TeXchange events: All TeXchange events will be hosted at The Briar Club @ 2603 Timmons Lane, Houston, Texas 77027 (complimentary valet parking). The event fee, which includes dinner, is $25 for TeXchange members and $35 for non-members. Guests are welcome to attend two events per year. Speaker and panelist information will be announced a few weeks in advance of seminars via the TeXchange website at http://www.TeXchange.org.
All TeXchange events are hosted from 6 to 8:30 p.m. central time with the following schedule of activities:
6:00 p.m. – Networking and Cocktail Reception
6:45 p.m. – Program and Dinner
7:30 p.m. – Table Discussions, Presentations and Question & Answer Session
The Houston chapter of TeXchange has developed a full curriculum of seminars and events for 2012. Each seminar features successful executives and noted industry experts who serve as speakers and panelists on revenue growth, strategy, business management, and expansion topics. All TeXchange events are open to both members and non-members guests.
The following seminars are scheduled for the remainder of 2012 as part of the ongoing dinner seminar series: The Playbook for Success in 2012 and Beyond. Seminars covered as part of the Playbook for Success in 2012 will include:

Management Strategies for Revenue Growth
Marketing Tactics & Trends
Sales Strategies for Growth
Capital and Financial Options and Management
Leadership and Management Practices
Operational Calculator for Business Operations Optimization
Thursday, August 16th: Capital & Financial Management with special focus on Financial & Expense Management including Useful Capital Financing.
This seminar will address: What are the financing and funding options in today's marketplace? How do companies attract and deploy useful capital for growth and wealth creation?
Panelists will address the seminar focus topics as well as:
1) What are the hallmarks of effective financial management including financial controls and reporting practices as well as management science concepts for top performing organizations?
2) What tips can you share on ways that boards or advisors can be helpful when considering financing options.
Thursday, September 13th: Leadership & Management with special focus on Leadership Effectiveness. This seminar will address business strategy practices for our "Twitter" world, including management processes and leadership practices. The panel will present tips on making sure that investors believe in the integrity and abilities of a company's employees, as well as tips on measuring progress and success in leadership skills.
Thursday, October 25th: Leadership & Management with special focus on Management Effectiveness. The seminar will cover the hallmarks of effective management, what to expect from employees in key positions, and what investors require from a company's business model. The seminar will address the purpose of governance, the roles of a company board and/or advisors, and when to obtain outside perspective when making investments or strategy decisions.
TeXchange Houston Chapter Sponsors include:
Weaver LLP, http://www.weaverllp.com
Aventine Hill Partners Inc, http://www.aventinehillinc.com
Ephor Group LLC, http://www.ephorgroup.com
Fizer, Beck, Webster, Bentley, Scroggins, http://www.fizerbeck.com
Oracle, http://www.oracle.com
A Special Thank You to our Sponsors who have been so supportive.
Member and guest contact for questions and to sign up for events:
Charles Bedard
713.401.9643
http://www.texchange.org
# # #