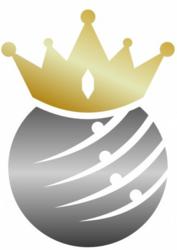 the next paradigm shift in the innovation marketplace will be to those in their teens
Cheyenne, Wyoming (PRWEB) April 17, 2012
Robert Dobyns, CEO of Conzortia Business Funding, Inc. has announced the launch of the first crowdfunding platform built specifically for teen innovators in the U.S.
"CrowdfundingKids.com focuses on promoting concepts, ideas and products presented by the next generation of entrepreneurs", Dobyns stated. "This venue will assist American youths 13-17 in overcoming the tallest hurdle in promoting their concept - financing. Innovation formerly came from those in their 30s-40s. In more recent years, we've seen this shift to those in their late 20s to early 30s, due mostly to capital infusion from VCs and angel investors. I believe the next paradigm shift in the innovation marketplace will be to those in their teens. These individuals have the energy, passion and ideas; they just need the capital to make their dreams a reality. CrowdfundingKids.com will be a portal to provide this capital."
Crowdfunding is a consortia of people pooling funds in order to support the efforts of another via the internet, social media and traditional advertising.
"While crowdfunding concepts is a major function of CrowdfundingKids.com", Dobyns explains, "we are going way beyond funding. We are forming strategic alliances to provide mentorship for these youths, to grow them into the next generation of entrepreneurs. We are also establishing a scholarship program to make certain these youths get every advantage possible."
'What are the requirements to participate at CrowdfundingKids.com?', we asked.
"U.S. citizen or legal resident, 13-17 years of age, in school (or registered homeschooled) and have a great concept.", Dobyns replied. "We want to identify the the next great minds of the 21st century, not help open lemonaide stands, so ideas must be fresh! And, of course, parental/guardian permission is required to accept funding."
"The next step for CrowdfundingKids.com comes later this week. I am meeting with possible investors in New York, at Wednesday's Crowdfunding Conference to determine the future direction of the site. These are exciting times!", Dobyns gleamed.
For more information, or to list your project (or sponsor a teen prodigy), visit http://www.CrowdfundingKids.com