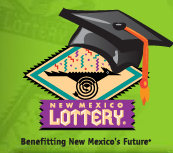 Santa Fe, New Mexico (PRWEB) April 16, 2012
New Mexico Lottery players are holding a Hot Lotto® ticket worth a $1.54 million jackpot and a Powerball® ticket worth $1 million, both from Saturday's drawing.New Mexico Lottery is a 'Featured Business' on Hutton Broadcasting radio stations in Santa Fe, New Mexico.
The Hot Lotto ticket matched the winning numbers of 7, 16, 18, 32, 35 and a Hot Ball of 8. The prize carries a pre-tax estimated annuitized jackpot of $1.54 million and a pre-tax cash value of approximately $1.15 million. The winner can elect to take the cash or annuity option at the time the jackpot is claimed.
The Powerball ticket matched the white ball numbers of 14, 15, 16, 19 and 24. The ticket missed landing the night's jackpot of $111.4 million by not having the red Powerball of 2. This is New Mexico's third $1 million Powerball prize since the game's new format started in January. Previously, the prize for matching five white balls was $200,000.
The lottery recommends that the players:

Sign the winning tickets immediately since they are bearer instruments.
Meet with an attorney and/or financial advisor before coming to lottery headquarters to claim their prizes.
Call lottery security to provide basic identifying information about the tickets and their purchase, and make an appointment to claim the prizes at lottery headquarters in Albuquerque.
About New Mexico Lottery:
The sale of New Mexico Lottery games funds a college tuition assistance program. Since 1996, the New Mexico Lottery has raised more than $514 million for public education and more than 75,300 students have attended college on Legislative Lottery Scholarships. More information about the Legislative Lottery Scholarship program is available at http://www.nmlottery.com
Contact Information:
New Mexico Lottery
4511 Osuna Road Northeast
Albuquerque, NM 87109
(505) 342-7600
About SantaFe.com/Hutton Broadcasting
SantaFe.com provides locals and visitors to Santa Fe alike the most current interactive platform for events, music, arts, business, dining and lifestyle. SantaFe.com is a division of Hutton Broadcasting, located at 2502 C. Camino Entrada, Santa Fe, NM 87507
Contact Information:
Scott Hutton
SantaFe.com / Hutton Broadcasting
http://www.santafe.com
(505) 471-1067 (Media inquiries only, please)