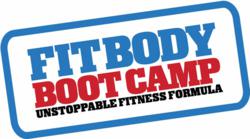 Many of our owners have over 100 clients come through their facilities on any given day, so it's vital that they have a scalable and robust Membership Management solution that handles the client check-in process seamlessly," says Bedros Keuilian
Chino Hills, CA (PRWEB) April 17, 2012
Effectively and efficiently managing clients is mission critical for every indoor boot camp owner, regardless if you're just starting up a new boot camp or are a seasoned, well-established boot camp owner. Given the number of new and on-going clients that join a fitness boot camp, it is also absolutely crucial to have the right membership management and full-service billing platform that handles the front-end check-in and back-end billing support component for fitness boot camps.
As a leader in fitness boot camps, Fit Body Boot Camp is committed to seeking out the best platforms and partners to support our owners with their existing and growing operational needs. Thus, we are proud to announce our strategic partnership with Member Solutions, a leader in the Membership Management and Full-Service Billing industry.
"Many of our owners have over 100 clients come through their facilities on any given day, so it's vital that they have a scalable and robust Membership Management solution that handles the client check-in process seamlessly," says Bedros Keuilian, President and Founder of Fit Body Boot Camp.
"We also have diverse marketing and promotions programs that have unique pricing and terms associated with them, so Member Solutions' Full-Service Billing program handles the billing administrative work and allows our Fit Body Boot Camp Owners more time to focus on their clients and growing their business," adds Keuilian.
"We seek to partner with companies that share our objective of helping fitness professionals be more successful and focus on what they do best and enjoy most. Fit Body Boot Camp and Member Solutions provide solutions that support two critical success drivers: new member acquisition and delivering great service to existing members. Members Solutions adds great efficiency to tedious administrative functions and Fit Body provides brand strength and marketing support to drive growth – a strong combination designed to help our mutual clients be more successful," says Joe Galea, President of Member Solutions.
To find a Fit Body Boot Camp location near you, please check the Fitness Boot Camp directory at http://www.fitbodybootcamp.com
About Member Solutions
Member Solutions, a division of Jonas Software, has built its business on an unwavering commitment to serving clients in the Martial Arts and related fitness categories. The company operates a proprietary payment processing platform and is the leading provider of billing, servicing, and business support to more than 2,500 membership businesses in the United States, Canada, and Australia. The company also offers web-based applications for front-desk member management and online event registration that are fully integrated with its PCI-Compliant payment processing platform. Visit Member Solutions at http://www.membersolutions.com.
About Fit Body Boot Camp
Fit Body Boot Camp is one of the fastest growing fitness boot camp franchise companies. Fit Body Boot Camp's Global Goal is to expose and engage twenty percent of the world's population to a healthy and fit lifestyle by 2020. Fit Body Boot Camp was developed by 2 industry leaders in the fitness industry. Fit Body Boot Camp Owners currently train approximately 400,000 clients on an annual basis. To find out more about owning a Fit Body Boot Camp franchise, you can contact us at opportunity @fitbodybootcamp.com or on (888) 683-3222 ext. 1.