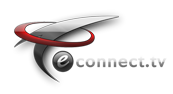 Our products continue to deliver a compelling return on investment....
Las Vegas, NV (PRWEB) April 16, 2012
Today eConnect officially launched Casino Connect, a modular add-on to its existing product, POS Connect. This new innovation allows Casino Gaming clients to monitor all types of player and financial transactions more carefully than before. Casino Connect interfaces to major casino management systems such as Bally's, Aristocrat, IGT, Konami and Multimedia. The product includes a business intelligence feature that prompts the surveillance operator to visually verify casino transactions that look suspicious or out of sync with normal activity. Whether it is a slot comp, free play, jackpot, an illegal slot door open or a cage transaction, Casino Connect sees all and automates loss prevention efforts.
"Our products continue to deliver a compelling return on investment and innovative tools that are relevant to the casino gaming operator's needs," commented George DiGrandi, eConnect's Chief Operating Officer. "We are lucky enough to have customers that provide us with invaluable feedback about their needs and by listening to them we create products that drive great success together."
eConnect also integrates with Angel Eye, Shuffle Master and has recently partnered with Bee Playing Cards who has developed some new innovations around electronic card features. eConnect has also delivered some very key gaming floor integrations to customers in Asia and continue to expand their footprint in that region.
See eConnect at Southern Gaming in May http://www.sgsummit.com/
See eConnect at G2E Asia in in May http://www.g2easia.com/
Additional Information:
eConnect is a software company in the security industry which provides financial transactional analysis with visual verification. This is accomplished by synchronizing transactional data from point-of-sale (POS), casino systems and games to digital video surveillance, producing the best fraud deterrence tool in the industry. The software tool also increases the effectiveness of employee productivity, allowing managers to easily identify common employee errors. The software provides a dramatic return on investment usually within 3 to 6 months.
eConnect integrates their products with all major gaming, hospitality and surveillance systems, providing information which is critical to business efficiency and profitability. eConnect integrates with other industry leaders like Pelco, AD, Bosch, Nice, Honeywell, Axis, IndigoVision, Dallmeier, Surveillus, Micros, InfoGenesis & Retail Pro. EConnect's core product creates key integrations with other business systems like electronic casino games, Casino Management Systems, Retail POS systems, ATM, TITO, Banking Cage and Credit TRM machines. eConnect interfaces to many other transactional based systems providing real-time summaries and the dynamic ability to easily build custom queries. Since its inception eConnect has created powerful tools that change the way businesses operate and retain profits.