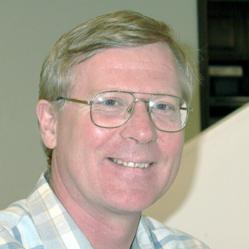 "Diamond Crosswords is an excellent quick crossword fix" Myles Mellor
Lake View Terrace, CA (PRWEB) April 17, 2012
Diamond Crosswords is back and hotter than ever. With a free app now available for iOS, Diamond Crosswords has taken yet another giant leap towards making this fan-favorite available on all platforms.
On the first day of its release, hundreds of crossword puzzle fans and interested individuals rushed to download the free app on to their iPad, iPhone or iPod Touch in order to experience the entertaining world of Diamond Crosswords. The app was produced and released by GDC-GameDevCo Ltd., a game developer/distributor based in Toronto, Canada.
For those unfamiliar with Diamond Crosswords, it is a unique 'twist' on the traditional crossword puzzle application. Designed for the enjoyment of crossword puzzle beginners and aficionados alike, Diamond Crosswords has taken crossword puzzles to a whole new level. Unlike the standard square crossword platform, every single 'square' and the board itself are in the shape of a diamond.
Diamond Crosswords can be found in over 150 newspapers, many websites, is also available in paperback form, as a board game (available at http://www.shopgdc.com) and on Apple's iOS.
Diamond Crosswords is a collaboration between internationally-recognized crossword puzzle author, Myles Mellor, and veteran game developer, Bob Williams, with consultation from 'Jumble' creator and renowned game developer, David L. Hoyt. For more information on the Diamond Crosswords team, visit http://www.diamondcrosswords.com.
If you would like to add Diamond Crosswords, daily crosswords, theme crosswords or Sunday crossword puzzles to your website you can contact Myles directly via his website at http://www.themecrosswords.com for further details. To immediately experience the wonder and excitement of Diamond Crosswords, download your free app here, and don't forget to keep your eyes out for more exciting Diamond Crosswords puzzles.
For information on GDC-GameDevCo Ltd., please visit http://www.gdcgamedevco.com or http://www.shopgdc.com or contact Varant Torossian at (416) 362-9797 x262.