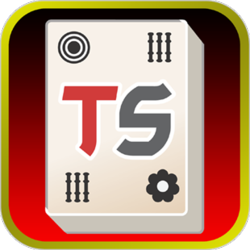 (PRWEB) April 17, 2012
San Francisco based TileSpeak has released a second iteration of its Chinese language learning software, now available online as a web application at http://www.tilespeak.com. TileSpeak Mahjong helps users obtain up to 75% fluency in Mandarin or Cantonese through gaming and repetition techniques. The freely available web app requires no installation or registration, merely a desire to learn. This version of TileSpeak Mahjong boasts the following features:

Audio for the 500 most frequently used Mandarin words (native speaker)
Audio for the 500 most frequently used Cantonese words (native speaker)
Options to switch between traditional and simplified character sets
Options to include or remove Pinyin beneath characters displayed
Options to remove tonal color associations to game in "expert" mode
A 16-minute eastern-influenced soundtrack
Gorgeous Chinese-influenced backgrounds
14 levels per language
While there are over 47,000 different Chinese characters, learning the 500 most frequently used equates to around 75% literacy in most daily conversations. TileSpeak Mahjong organizes them into the western-themed version of Mahjong Solitaire, requiring you to match symbols systematically until clearing the puzzle board. As you select tiles the Chinese word associated with each is spoken aloud by a native speaker and an English translation is displayed across the top of the screen. There are 4 instances of each character per board and each board consists of 36 unique character tiles and 144 tiles total. The objective is retention through repetition against the most frequently used Chinese words.
While a structured learning plan is recommended for anyone learning Mandarin or Cantonese, TileSpeak Mahjong functions as both a free and comprehensive learning aide for someone looking for either a fun way to practice or a gentle introduction to Chinese. Turn passive gaming into casual learning and play your way to fluency.
This language learning puzzle game was developed in JavaScript and HTML 5, and is only compatible with Firefox, Chrome, and Safari browsers. Internet Explorer is currently unsupported and there are no immediate plans to include support for it at this time.
For those curious, head to http://www.tilespeak.com to get started. Fluency in Mandarin or Cantonese is just a tile match away.