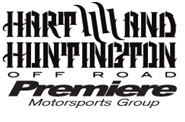 "Premiere Motorsports Group has put together a great program and with a great driver. I am already a fan, and having our brand on a top contending truck is going to make it that much more exciting." declared C.E.O. George Natzic
Anaheim, CA (PRWEB) April 17, 2012
Lunarpages and Premiere Motorsports Group are thrilled to announce that Robert Naughton will be taking the wheel of the #54 Lunarpages.com PRO-2 at the next Lucas Oil Off Road Racing event in Lake Elsinore, CA on April 21-22. This will be a season long campaign in an effort to win races, a championship, and perhaps even a future Lucas Oil Challenge Cup.
"Lunarpages is proud to be stepping up the support," declared C.E.O. George Natzic. "Premiere Motorsports Group has put together a great program and with a great driver. I am already a fan, and having our brand on a top contending truck is going to make it that much more exciting."
Robert Naughton shared "I was really bummed at the beginning of the year to not have a ride put together. Right now, it feels like one door has closed and two or three more have opened. I got a chance to drive for Robby Woods in Round 2 and took home a 6th place finish. And now, to be offered a deal with Premiere Motorsports Group. These guys are committed to racing and that is what it is all about for me. I cannot wait to get out there in a Renezeder Championship Winning Truck powered by Bill Schlieper's Pro Power. Who can ask for more than that!"
About Lunarpages
Lunarpages is a leading provider of managed hosting services with over 150,000 customers, providing secure, reliable and compliant IT infrastructure and management for some of the world's most demanding enterprises. Founded in 1998, Lunarpages is a growing, profitable business run by a seasoned management team with experience in delivering hosting solutions including colocation, managed services and cloud hosting services. Lunarpages' suite of services are designed for organizations seeking scalable, secure, robust and enterprise-grade hosting solutions that can be quickly provisioned or tailored to meet unique requirements. Backed by its commitment to deliver a "customer first" solution, Lunarpages continues to innovate and lead the industry with products and services that improve business practices and produce greater profits for our customers.