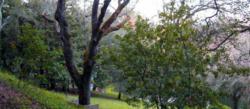 Building self-esteem in our children is one of the most important components in raising them.
Palo Alto, CA (PRWEB) April 17, 2012
Palo Alto University (PAU), a private, non-profit, higher education institution, announced today it will host its third Town and Gown luncheon, "The Power of Youth," on Friday, April 27 at the Stanford Faculty Club. The event will focus on teen self-esteem, drawing on academics and students from our community. Panelists include Ms. Sarah Mummah, executive director and founder of DreamCatchers, Brie Mathers, founder of Love the Skin You're In and Gunn High School assistant principal Mr. Tom Jacoubowsky, accompanied by students Matthis Pluska and Helen Carefoot.
"Building self-esteem is in our children is one of the most important components in raising children," said Town and Gown organizer and PAU's VP for Business Affairs and CFO June Klein, Ed.D. "And one of the ways they can build this is through connections with positive peer and adult role models. This year's panelists will address why these are helpful and what we can do in our communities to further advocate for our kids."
PAU's Town and Gown panel boasts an impressive list of child advocates, including two women who have been pivotal in lives of young people. First is Sarah Mummah of DreamCatchers, who founded the organization to build a highly effective, low cost afterschool model that improves the education outcomes and health behaviors of low-income youth. DreamCatchers engages college students, community partners and families in its efforts, creating an entire community dedicated to the success of the students it serves. The other is women's health eco-activist Brie Mathers of Love the Skin You're In. She has helped thousands of young women across North America through her multimedia, myth-busting outreach seminar for sustainability and self-esteem.
Joining Mummah and Mathers is Tom Jacoubowsky, who has steadfastly advocated for the mental well being of children in his role as assistant principal at Gunn High School. Jacoubowsky oversees the school's ROCK (Reach Out. Care. Know.) program. ROCK was founded by then high school students Joyce Liu, Esther Han and Yoni Alo, under the supervision of English teacher Paul Dunlap. ROCK is a peer advisory/student support group that is completely student-run. Gunn High School students and ROCK peer counselors Matthis Pluska and Helen Carefoot will also be at the Town and Gown with Jacoubowsky.
"Joyce, Esther and Yoni founded ROCK in 2009 in response to student suicides," said Dunlap. "Their vision for ROCK was to offer social and emotional support for any student needing to talk with someone they can trust. Our student peer counselors' heroic efforts are making the difference in young peoples' lives every day."
Building upon the success of ROCK, Gunn High School is in the process of adopting the Sources of Strength (SOS) program at its campus under Dunlap's direction. SOS is a comprehensive wellness program that works to use peer leaders to change norms around codes of silence and help seeking. The program is designed to increase help seeking behaviors and connections between peers and caring adults.
For more information about future Town and Gown events, please contact Dr. Klein at jklein(at)paloaltou(dot)edu. For more information on PAU, please visit http://paloaltou.edu.
About Palo Alto University
Founded in 1975 as the Pacific Graduate School of Psychology, Palo Alto University (PAU) is dedicated to reducing suffering and improving lives through education and research in psychology, clinical training and practice in a diversity of cultures, and service to communities around the world. PAU offers classes with renowned faculty and impressive clinical training resources in seven degree programs, ranging from Bachelor level to Ph.D. The programs include a consortium with Stanford's Department of Psychiatry and Behavioral Sciences for a clinical doctorate degree (Psy. D.), and a joint program with Golden Gate University for dual J.D./Ph.D. degrees. The University's faculty is ranked among the top 25 schools and universities for research productivity out of the 166 APA-accredited clinical psychology Ph.D. programs. Through the University's own Kurt and Barbara Gronowski Clinic, PAU offers its students the integration of research and hands-on clinical practice in culturally informed assessment and treatment of mental health. As a benefit to the larger community, the Clinic offers its services regardless of the client's ability to pay. PAU also performs collaborative research and in-kind clinical services at the Dept. of Veterans Affairs facilities in San Francisco, Palo Alto and its National Center for PTSD in Menlo Park, as well as provides in-kind services at more than 60 different community agencies.