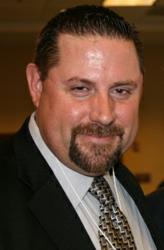 I will be sharing access to capital and current programs available to entrepreneurs.
Huntington Beach, CA (PRWEB) April 17, 2012
Tony Drexel Smith a favorite keynote speaker at Chambers of Commerce is the Keynote speaker at the combined luncheon meeting of the Eastvale and Norco Area Chambers of Commerce (California). He is speaking on Responsible Entrepreneurial Leadership in today's fast paced information society.
All Eastvale and Norco Area Chamber members are invited to attend.
Tony has this to say, "I will be sharing with attendees what we are doing as entrepreneurs to support society and the importance of access to capital and current programs available to support business owners and entrepreneurs".
Martha Montoya, California Hispanic Chambers of Commerce and Board Member, Access to Capital had this to say after a keynote speech at one of her Chambers of Commerce, "We have had many keynote speakers at our meetings and events. By a unanimous polling, Mr. Tony Drexel Smith is one of best we have ever had speak. His presentations are lively, informative with specific elements to take with and his understanding of small business far exceeds anyone I have ever met. If he is available I highly recommend him as a Keynote Speaker for your organization."
LOCATION and TIME:
Luncheon
Wednesday, April 25, 2012
11:30 am
Hampton Inn
1530 Hammer Ave
Norco, CA 92860
PH: 951.279.1111
ABOUT TONY DREXEL SMITH
Tony Drexel Smith is an expert in providing business start-up advice and consulting to new entrepreneurs. He has been launching enterprises for nearly 20 years. Tony's expertise is in assessing business & financial models as well as preparing business finance documents. Tony has authored two books: "The Business Development Directory," and "The Essential Handbook for Small Businesses."
Tony serves on the Board and is the President of SUMATICI a Huntington Beach, California business incubator. The Company starts all new engagements with a Confidential Business Assessment (CBA). Next, the SUMATICI team prepares professional-grade business plans. Then SUMATICI provides introductions for access to capital and manages an 18-month business incubation process. The team has provided consulting to 1,400 clients, completed hundreds of business plans and since 2008 has launched 20 new enterprises.