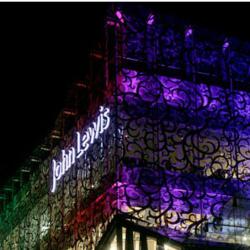 (PRWEB UK) 22 April 2012
Leading UK retailer the John Lewis Partnership has revealed its March sales were a record for the company, with high demand for Apple's new iPad 3 and a huge surge in premium gifts such as the range by Kath Kidston adding to the result.
The electrical and home technology department were overwhelmed by the release of the new iPad model as the gadget increased sales by 53 per cent when compared with last year.
When it came to retro gifts, Kath Kidston products sold extremely well during the month which included Mother's Day meaning that premium gifts were up 50 per cent too.
In addition to this news, overall revenues were 20.9 per cent higher than 2011, with supermarket Waitrose adding to the feel-good factor with a 12 per cent rise on last year.
The John Lewis department store has never been so popular, with its branches stocking many of the nation's favourite brands. If you want to save money on the retailer's website, you may be interested to hear about the various discount vouchers which are currently available to consumers.
By going through a deals website, you can find money off vouchers which can be used at places like John Lewis as well as gaining access to other promotional codes which let you go direct to Kath Kidston's own site and pick up bargains on mid-fifties nostalgia gifts.
You can really save money on gift purchases as well as items for yourself when you shop in this smart matter.