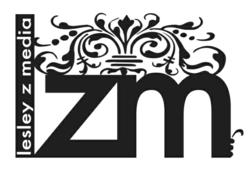 Los Angeles, CA (PRWEB) April 19, 2012
Entrepreneur, artist and musician Shane Sweet and his band Sandbox just released their album "Me & Him and Horse" on April 3, 2012 on BrainmuscleMedia/Universal. According to Shane, "'Me & Him and Horse' abandoned all rules for making a record, such as style and structure and theme and intent. Each song is a stand-alone work of art, melded together only by their subconscious drive. It's a very eclectic, diverse record that dares to completely step out of the restrictions of genre." To listen to the album in its entirety and to download it into your iTunes (for press ONLY please), the secret album link is: http://www.sandbox-music.com/client01.
Sandbox is not another run-of-the-mill alternative rock band, and is a band to be watched, if only for its innovation and artistic approach to music and the world at large. Shane and Sandbox also regularly do Art Installations in his warehouse in downtown LA. The newest one is called "The Speakeasy," to coincide with the new album. "The Art Installations began with a sense of dissatisfaction at shows. I would always go to shows, especially to those big stadium shows with big, famous, hugely budgeted bands and I was always left thinking, they could be doing so much more with that audience, they could be wowing people so much more. Night one of the two "Speakeasy" shows last month enticed over 350 people to attend, as Sandbox brought down the building and the event, literally, as the Fire Marshals showed up to let Sandbox know they'd need a shortened set or be given a $50,000 fine and be arrested. That being said Sandbox took the stage with a fire and energy unseen by them to date. Dancing and singing met with raw energy. On Night Two, another 300 people were on hand to take in Sandbox perform on the right side of the law this time, playing their full set, all tunes from "Me & Him and Horse" As chance would have, the same Fire Marshals which closed the event early on Night One were impressed enough to attend Night Two! Burlesque performers set the tone for Sandbox to take the stageand deliver an energetic, fiery performance over their carefully crafted melodies.
Sandbox just played the Dizzy Rooster for Red Gorilla at SXSW to a packed, steaming crowd of revelers on March 17. Sandbox is embarking on a west coast tour kicking off April 14 in San Luis Obispo, and then plans to tour more in other states. The band is doing a video for the first single, "Everybody" which is going to be released between the album and beginning of tour, and has gotten tons of college radio play all over the U.S. and some in Canada. Sandbox are performing at Indie Music Fest in Vegas both nights in primetime headlining slots, and are also set to play LA's Worldfest in May and The Indie Music and Film Festival at the LA Convention Center on June 16. Additionally, Sandbox's songs are under consideration for licensing for a bunch of films and TV shows. They're vying for a lot on the Vans Warped Tour. To vote for Sandbox, please visit: http://warped.battleofthebands.com/u/SandboxTHEband
Stay tuned for more news about Sandbox and catch them at a venue coming to your town soon…
Links:
http://www.facebook.com/sandboxmusic
http://www.sandbox-music.com
http://www.youtube.com/sandboxmusictube
http://www.twitter.com/sandboxmusic
http://www.lesleyzmediapr.com/client.php?id=14
TOUR DATES
4/18: Mandolin Cafe Tacoma WA 6pm (acoustic set)
4/19: Studio Seven Seattle WA 7:30pm
4/20: Lyon's Den Bothell, WA 8pm
4/21: Trillium Cafe Hood River OR 10pm
4/27: Indie Music Fest Las Vegas NV 9:15pm
5/4: Good Guys Tavern Lemon Grove CA 9pm
*6/16: LA Convention Center Los Angeles, CA TBA
6/22: Crows Nest Santa Cruz CA 9pm

Indie Music and Film Festival
# # #
Media Contact:
Lesley Zimmerman * Lesley Z Media
310-476-4414 * Lesley(at)lesleyzmediapr(dot)com
http://www.lesleyzmediapr.com