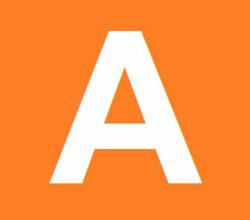 Discover the most interesting news and expand your knowledge on various topics with Alltopics.com.
(PRWEB) April 18, 2012
Antiques.allltopics.com deals with nothing but old paintings, ancient books and old-fashioned knick knacks. The amazing section of articles and news on the subject is astounding. Whether the reader is an Antiques buff, or just enjoys following the discoveries, one cannot afford to be without the instant and ever-changing information in the world of the Antiques. Alltopics.com has the newest, hottest and most intriguing stories, all rated by popularity—the hotter, the better, and the easier to find on Alltopics.com.
From now on Antiques section is avaliable with a single click. With Antiques.alltopics.com users can admire the works of famous artists as well as anonymous individuals from all over the globe and search the web to find the best Antiques stories, hints, ideas, tips and breaking news; all to help the reader expand the knowledge. Alltopics rates the articles, garnered from social networks like Facebook, Google and Twitter, by popular demand. Alltopics is the number one stop on the Internet that helps to find all the latest gossip, breaking news, unusual conditions and news flashes that might be vital for the world of Antiques.
However, Antiques.alltopics.com is not just articles and news. The website has an intriguing collection of videos and images from the world of Antiques. The website is an amazing gallery where one can find the most popular Antiques news. When does the America Antiques Garden Show start? What was the most expensive Antique ever sold? What kind of antiques are the most expensive? And what spectacular stuff can one see in the House of Antiques? All the answers are on Alltopics.com under the Antiques section.
The Alltopics Search becomes faster than Google Search. Antiques.alltopics.com gives readers the world of Antiques at a moment's touch. Users can browse literally dozens of articles about greatest discoveries, terrific shows, auction deals, superb tips about caring for Antiques, as well as videos and images of the world of Antiques. The more people search and click on the piece of information, the faster Alltopics chooses and saves the news. That is why the website is a database that's forever evolving and giving out information that is brand new.
Antiques.alltopics.com is part of Alltopics, the best composite news information website on the web, offering the hottest news, newest postings and most popular topics. Articles are arranged by subject and popularity. Alltopics.com, no matter what anyone is searching for, always deals from the top of the deck. Antiques.alltopics.com will put every reader into the blissful state of amazement.
###