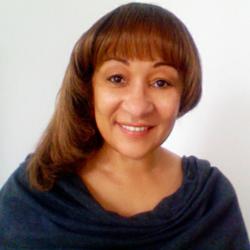 CISPA legalizes a cyber coup against Americans and our constitution. It empowers companies to do what government cannot - kill the 4th Amendment.
Pembroke Pines, Fl (PRWEB) April 17, 2012
UmeNow founder Evelyn Castillo-Bach announced today that she rejects Facebook's support of CISPA, the cybersecurity bill, warning that Facebook's eagerness to support it will lead to a cyber police state. She released the following statement:
"In recent days, we have seen Facebook and other giant tech and communication companies embrace CISPA -- H.R. 3523, The Cyber Intelligence Sharing and Protection Act, a cybersecurity bill written by Rep. Mike Rogers (R-MI) and Dutch Ruppersberger (D-MD).
If this bill passes, our lives as we know it will change irrevocably. We will enter a new era: The 'cyber police state' will be led by giant tech and communication companies, legalized or deputized to conduct surveillance and interception of our communication, reporting back to the government. We won't have the right to be notified, or the right to sue if wrongfully targeted.
CISPA legalizes a cyber coup against Americans and our constitution. CISPA empowers companies to do what government cannot -- kill the 4th Amendment.
The 4th Amendment, from which most of our privacy rights are derived, does not apply to companies, only to state and federal government. In CISPA, government lawyers who crafted the bill lure companies into becoming spies and cyber informants by promising to shield them from legal liability and law suits -- while simultaneously telling the public that the law is needed to protect the general population and tech companies from cyber attacks launched by global bad actors. But tech companies have never relied on government for protection from cyber attacks. It's the government that goes to the private sector for the best expertise.
Companies like Facebook support this deal because their core business and revenue stream is based on advertizing and not in providing privacy or anonymity services to its users."
Company Information
UmeNow has banned all tracking and all ads. UmeNow has a 2-tier membership structure. It promises the same privacy protection to its free members. Premium level members who subscribe for $6.00/ month have access to all site areas.
Evelyn Castillo-Bach is the founder of UmeNow and Collegiate Nation. UmeNow entered into its silent launch in July 2011. Collegiate Nation--also known as GoCNCN.com-- is the first and only private network exclusively for college students. Castillo-Bach was interviewed earlier this year by Miami television to address privacy issues impacting college students.
Both UmeNow and Collegiate Nation are known for fiercely protecting the privacy rights of its members. All ads, third party apps and games are banned because they are back doors to tracking and extracting private information. Castillo-Bach earned her M.S. in 1993 from Columbia University Graduate School of Journalism. She has traveled extensively in Ethiopia and in the Balkans, accompanying her Danish husband who is a lawyer.