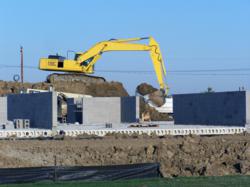 Basingstoke, UK (PRWEB UK) 17 April 2012
Telemarketing companies that handle lead generation and appointment making are plentiful in the UK, however agencies that have experience of doing engineering telemarketing are hard to find. This is what a construction plant business found, that there were hundreds of telemarketing companies around, but finding one that had experience of calling in the construction and engineering markets was hard. This is why they approached Marketing Quotes in March 2012, to help boost new sales enquiries and keep the momentum of new orders coming through.
A spokesperson from the construction plant company commented 'we have had a great year, based on a mix of both UK and overseas orders, however we are keen to ensure that the momentum continues as we are aware that the industry is fragile currently. We are pleased to have found a telemarketing partner to help drive new sales enquiries through and help us with out lead generation work.'
Anne Richards (who works with many of the telemarketing companies at Marketing Quotes) added ' there are over 600 telemarketing companies in the UK, and many companies do struggle to find a agency that has experience and a track record of calling in their industry. Telemarketing is a hard one, as it takes time, and most businesses cannot wait for 3-4 months in the hope that enquiries will come in, they need more assurance, and industry knowledge coupled with a track record of success does give the reassurance needed.'
About Marketing Quotes - Marketing Quotes is a free service to UK businesses to help them get free advice and quotes from local marketing agencies that have experience in their industry.