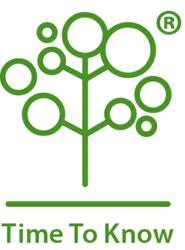 New York, NY (PRWEB) April 17, 2012
A study of Time To Know usage in Grand Prairie, Texas indicates that the one-to-one computing program has a highly positive impact on both test scores and classroom culture.
The findings are published in the current issue of the Journal of Research on Technology in Education (Volume 44 Number 3). They indicate consistently positive results in the efficacy of Time To Know and its effect on math and reading achievement, differentiation in teaching and learning, higher student attendance, and decreased disciplinary actions.
The study participants were fourth and fifth grade students and their teachers from four elementary schools in the Grand Prairie Independent School District (GPISD) in Dallas, Texas. Over the year-long study, the effect on the teaching and learning practices of students and teachers who implemented Time To Know in the GPISD were compared with those of similar background who were teaching and learning in traditional modes.
The results of increased achievement scores based on the TAKS (Texas Assessment of Knowledge and Skills) tests administered in March and April 2010 (before the program) and April and May 2011 (after a yearlong participation in the program) demonstrated that students using Time To Know significantly outperformed the control students in reading and math scores in both the fourth and fifth grades. Fifth grade math scores, for example, showed that students using Time To Know increased their test scores by an average of 46 points, compared with the average 12 point gain of students in the control group.
The study also showed that the percent of unexcused absences within the student groups using Time To Know was reduced by 29.2%, while unexcused absences in the control groups increased. In addition, the Time To Know users had reduced discipline issues, while the control students' discipline issues did not change. Teachers in the Time To Know classrooms were observed providing more opportunities for differentiated learning than teachers in the control groups. The results suggest a range of possible educational benefits that can be achieved through a comprehensive one-to-one computing educational environment.
Download the article, Intertwining Digital Content and a One-To-One
Laptop Environment in Teaching and Learning: Lessons from the Time To Know Program.
To learn more about Time To Know, visit: http://www.timetoknow.com.
About Time To Know
The Digital Teaching Platform from Time To Know is a complete cloud-based learning and teaching solution including core curriculum. In addition to the Digital Teaching Platform, Time To Know includes comprehensive professional learning and technology support to maximize teacher effectiveness and student achievement. The Time To Know math and language arts curriculum is fully aligned to the Common Core Standards as well as the New York State and Texas standards. Time To Know is implemented in 150 classrooms in Texas and New York, with additional international installations. It is also used in New York City's Innovation Zone (iZone) program. For more information, please visit http://www.timetoknow.com or call 888.559.6560. Follow us on Twitter, Facebook, and YouTube.
Contact: Louise Dube, Time To Know, P: 1-888-559-6560, louise.dube(at)timetoknow(dot)com
###