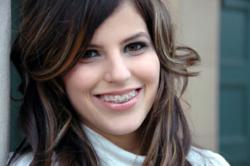 Years ago, the only people you saw in braces were kids and teenagers. Now you are just as likely to see them on an adult as on children. It is never too late to have your teeth straightened.
London, UK (PRWEB UK) 23 April 2012
Dr Richard Casson has always taken a holistic approach to dentistry. He says he has "a particular interest in oral health as it links to general health". Whilst he is primarily a cosmetic dentist he tirelessly works to educate his patients about the connection between dental health and general health.
One of the examples he uses to educate his patients is the link between gum disease and heart disease. This focuses patients on the importance of proper brushing and flossing and helps them to see why having their teeth straightened can bring more than purely cosmetic benefits. According to the AAP (American Academy of Periodontology), research has shown that people who suffer from periodontal disease are nearly twice as likely to suffer from coronary artery disease as those people with healthy teeth and gums.
Because straight teeth are easier to keep clean there is far less risk of developing gum disease, thus having their teeth straightened can significantly reduce the patients risk of suffering from heart disease and some other serious diseases. In addition, having a set of straight teeth enables people to chew their food properly, which aids digestion and cuts their risk of developing gastrointestinal diseases. Chewing properly is also thought to help people to get more nutritional benefit from their food.
An awful lot of Richard Casson's patients are heeding his advice. He has clients aged between four and sixty-four who are currently undergoing teeth straightening. His clinic wants more people to experience the benefits of this holistic approach, so they are offering a 20% discount on their initial consultation fee. They specialise in helping people who are afraid of the dentist to relax, so offer a service which can get even those who are afraid of the dentist to go on a regular basis.
If you live in London, and want a private dentist who takes an innovative, holistic approach to dentistry contact the Richard Casson practice.