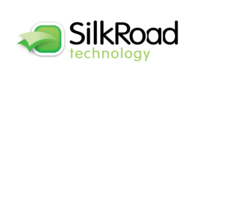 Chicago, IL. (PRWEB) April 17, 2012
SilkRoad technology, inc., a leading provider of social talent management solutions, has been named a finalist in the 2012 Illinois Technology Association (ITA) CityLIGHTS Awards in the Rising Star category. In this category, SilkRoad has been recognized for its innovation in products and business approach, which has led to its growth as a leading competitor in the Human Capital Management (HCM) marketplace.
As the only cloud-based HCM provider of a full suite of talent management solutions, SilkRoad expects rapid growth in 2012. SilkRoad was founded on the idea that companies can build a self-motivating culture by empowering employees with the tools needed to drive their own careers and work relationships. In 2011, as the Human Capital Management market continued to accelerate, SilkRoad expanded its global footprint with additional offices in London, France and Japan; deployed HRMS solution, SilkRoad HeartBeat, to a record number of new customers; announced a revolutionary new social matrix solution, SilkRoad Point; and welcomed almost 400 new customers.
"The talent management marketplace is the next battleground for competitiveness," said Flip, executive chairman and CEO of SilkRoad technology. "The recent acquisitions of cloud-based talent management providers by the SAPs and Oracles of the world prove this, and we are proud at SilkRoad to be continuing down a path of innovation. By enhancing and building upon our award-winning product suite with platforms like Point, we will continue to grow our footprint in Illinois, nationally and globally."
The ITA received a record-setting number of nominations this year, with the ITA's panel of judges selecting the top entries in each of nine award categories. Public voting is online now through April 25. Winners are determined by a blended score based equally on public voting and the judges' panel in all categories except the CityLIGHTS award, which is selected by the ITA Board of Directors, and will be announced at the CityLIGHTS Awards Gala on Thursday, May 10, 2012.
"It was no easy feat for the judges to determine the finalists for each award," said ITA CEO Fred Hoch. "The past 12 months have been a time of unprecedented growth, accomplishments and innovation in Illinois, and this energy is reflected in the quantity and quality of CityLIGHTS awards nominees."
About SilkRoad technology
SilkRoad is a leading global provider of cloud-based social talent management software. Their passion for creating the finest employee experience drives everything they do. The award-winning SilkRoad Life Suite is an integrated set of employer-branded TM/HCM solutions that power businesses with the latest Web 2.0 and social media innovations: OpenHire for recruiting, RedCarpet for onboarding and life events, WingSpan for performance management, GreenLight for learning management, Eprise for intranets and HeartBeat for trusted HRMS. The Life Suite is ideally suited for businesses of every size because of its unique and open "start anywhere" architecture – implement the complete suite or begin with one solution and add functionality as you need it. Either way, it's the fastest path to develop more productive and empowered employees who can rapidly boost business performance. Visit silkroad.com, follow them on Twitter @SilkRoadTweets or call 866-329-3363 (U.S. toll free) or +1-336-201-5100.
About the ITA
The Illinois Technology Association (ITA) is a driving force behind the growth of Illinois' vibrant technology industry. We are relentless in championing the development and application of technology, from start-up companies to industry leaders, leveraging the transformative nature of technology to revolutionize industries. ITA uniquely capitalizes peer-to-peer collaboration, networking, and access to experts across the breadth of business to cultivate the Illinois technology industry. The unique and powerful integration of these valuable and experienced resources differentiates the ITA as a source of accelerated growth for the technology industry of Illinois. For more information about ITA, please visit http://www.illinoistech.org.
Contact the ITA at headquarters@illinoistech.org, follow the ITA on Twitter at @itabuzz and the CityLIGHTS conversation with hashtag #ITACITYLIGHTS, and visit http://www.illinoistech.org to find out more about how ITA supports the growth of the local industry.