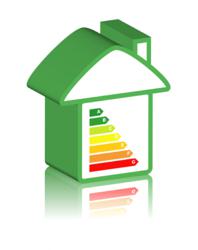 Although on the face of it it looks like good news for the industry, there are a few worrying aspects that the government seem to have overlooked.
(PRWEB UK) 18 April 2012
New proposals made by the government last week are set to make it easier for home-owners to save money on their energy bills through having boilers, insulation, double glazing and other eco-friendly features installed, it has claimed.
This new "Green Deal" drawn up by Andrew Stunell, Liberal Democrat MP for Hazel Grove, will allow home-owners to borrow up to £10,000 for home improvements which will then be paid back over a period of time at a rate that is less than or equal to the savings made on their energy bills. Despite controversy, Greg Barker, Minister of State has attempted to silence his critics by commenting;
"People can expect to save money. There will be two assessments to help consumers see for themselves how much they stand to save. The first assessment will take account of the average energy use of the home, and the second will look at how the occupants use the home so they can enter the green deal knowing how best to maximise what they will save. The green deal charge will be fixed from the start too and is designed to ensure money is saved based on existing energy prices. So if energy prices rise, which seems likely, savings will substantially increase"
But despite these reassurances, much scepticism remains surrounding the bill with many Tory MPs being reportedly against it; Eric Pickles, Grant Schapps and Chris Grayling are all said to be opposed to the new measures, and there is much concern within consumer groups that the customer will not be adequately protected.
Set to launch in Autumn of this year, the reins will be handed to DIY companies like B&Q who will make assessments of where the home can be improved and implement changes. Although there are strict guidelines surrounding the initial assessment process, there are worries that sales will not be monitored at all, resulting in an unfair deal for the consumer. Lack of transparency of language in the original draft also points towards an insufficient guarantee of protection for the home owner, who would be incurring significant debt for their property. In 2010 the draft read;
"The key principle, or golden rule, for accessing Green Deal finance is that the charge attached to the bill should not exceed the expected savings, and the length of the payment period should not exceed the expected lifetime of the measures. This is not a government guarantee, but a guideline for customers that, typically, they should be able to expect to gain more efficient, less wasteful properties with no additional net cost from the Green Deal."
Experts are estimating that money saved by the home-owner will be minimal, but these moves come at a time when the coalition government are set to sign up to new EU targets to raise the cuts in emissions from 20% to 30% by 2020 moving further in line with the Kyoto protocol.
David Browne of the Home Improvement Group remains sceptical,
"We are going to keep a keen eye on this. Although on the face of it it looks like good news for the industry, there are a few worrying aspects that the government seem to have overlooked. Nobody wants to incur debt at the moment with the economy the way it is, and there is a danger that people will look for cheap alternatives in cowboys rather than going to the right people. We'll just have to see how things develop."
How this deal will work out still remains to be seen, and it is difficult to estimate how many households will sign up for the scheme. Although government targets stand high at 26 million, many home owners are worried about the saleability of their home and the disadvantages brought about by placing debt on the house itself.