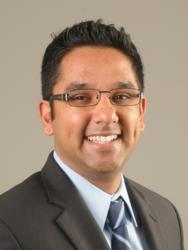 With one of the worst allergy seasons in recent years, rush immunotherapy can provide almost instant relief from allergies and asthma.
Columbus, OH (PRWEB) April 24, 2012
Allergy shots, an age-old treatment for allergy sufferers, are getting a shot in the arm from new research. This proven therapy saves money; accelerated schedules deliver relief in weeks, rather than months; and alternative methods are on the horizon, according to Columbus allergist Summit Shah, MD.
"For over a century, we have known allergy immunotherapy is highly effective and improves quality of life," said Summit Shah MD, allergist at Nationwide Childrens Hospital. "Recent research brings immunotherapy to the forefront of patient-centered, cost-effective care, furthers our understanding of the immune system and offers promising new delivery alternatives."
Dr. Shah is the lead author on a ground-breaking research study comparing the effectiveness and safety of rush immunotherapy in comparison to traditional immunotherapy or allergy shots. Conventional allergy immunotherapy requires a considerable time commitment since an allergy shot is given once a week for several months. The amount of allergen is gradually increased until a maintenance dose is reached, so there is no longer a reaction to the allergen. Research by Shah of Premier Allergy Ohio shows allergists who use accelerated schedules known as "rush" immunotherapy find patients experience benefits faster and reach their maintenance dose sooner. Shah says, "Our research study observed over 100 patients who underwent rush immunotherapy in our office. Preliminary data showed no increase in life threatening reactions, known as anaphylaxis, and our patients started experiencing relief from allergies quicker than ever before"
"You shouldn't have to put your life on hold to treat your allergies," said Richard Weber, MD, ACAAI president-elect. "Accelerated schedules offer patients more flexibility, faster results and a treatment plan they are more likely to follow because it reflects their needs and busy lifestyle."
"Research shows accelerated schedules are safe and effective options, and they appeal to patients who do not want to commit to weekly allergy shots," said Dr. Weber.
Dr. Shah offers rush immunotherapy at all five of Premier Allergy's office locations. Dr. Summit Shah stated, "Now, there is no reason to continue suffering from springtime hayfever or recurrent sinus infections. It is always nice when you can offer cutting-edge treatments to patients, because after all, our goal is to relieve patients from allergies and asthma."
To learn more about "Rush" Immunotherapy and other procedures offered, visit http://www.premierallergyohio.com/ or call (614) 328-9927. Dr. Shah, Columbus allergist, leads the Ohio Allergy market in providing accelerated allergy shots. At Premier Allergy, Ohio specialists are available to answer your questions. Call or visit today.