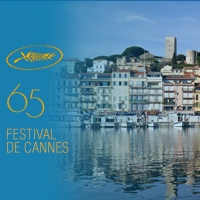 (PRWEB) April 18, 2012
The Cannes film festival is one of the oldest and most prestigious film festivals. The first event was organized in 1946 and from now on this is one of the most visited and respected film festival gala events. Once in a year, Palais des Festivals de Cannes is home of the world famous movie stars and producers who compete in various categories in order to be rewarded from the jury with the Grand Prix or the Palme D'or. Cannes accommodation places are beautiful and weeks before the film festival opening, Cannes film festival hotels are already booked!
But besides this main event, Cannes is really attractive city that offers many interesting activities and places to be seen during the stay. Many of the visitors like to use the sun and spend the day at the sandy beaches next to the clear Mediterranean Sea or visit the Christian monastery Abbaye Notre Dame de Lerins who dates from 3th century. It is believed that is one of the oldest monasteries that are still functioning. Many people say that this place gives peace and tranquility. For others, there are various museums and historical monuments that captivate the breath with their beauty.
There are many hotels to choose during the Cannes film festival. Otel.com offers various budget and 5 star Cannes hotels that the guests can choose from. Kyriad Cannes Mandelieu Hotel is a budget hotel just outside of the city center and besides its price availability, this place is ideal for travelers who want to be outside of the crowded areas of this beautiful place. Cannes hotel reservation can be also done for the several 4 star Cannes accommodation places such as Hotel Martinez, Hotel Montaigne and Spa or Novotel Cannes Montfleury Hotel that are ideally located just walking minutes away from the Palais des Festivals de Cannes. These hotels are also near the attractions, golf courses and other points of interest. The city transport is just meters away so the location is not only convenient for the Cannes Film Festival, but the hotels are well connected with every other interesting place.
Only with otel.com choose between the wide choice of quality and comfort accommodation places and be a part of the Cannes film festival 2012.