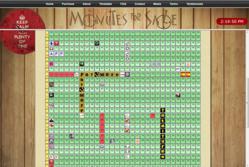 London (PRWEB UK) 18 April 2012
The 20-year-old student thought up his out-of-the-box advertising concept as a way to help pay off his university debt.
His website, Minutes For Sale, aims to sell off every moment of time as advertising space, one minute at a time.
Companies are able to purchase any minute of time, which they then "own", and their website will be displayed on his homepage at that time every single day thereafter.
Since the launch of the site in March 2012, Jason has already sold almost three hours worth of time, which keeps him on course to sell every minute within a year. His biggest customer so far is an American based gold buying website called "Pay U More", which has purchased 19 minutes of time.
And once all 1440 minutes of the day have been filled? Another unique quality to this advertising concept is the ability for time purchasers to re-sell their time slot at a later date once all minutes have been sold, potentially pocketing a substantial profit in the process.
The reason is that the price of each minute is increasing with every hour sold. Purchasing a minute of time within the first hour cost just £10, with prices now increased to £30 a minute.
With prices potentially set to rise into the hundreds of pounds per minute, some customers are purchasing extra minutes to sell later on.
This brand new concept has captured the imagination of people all over the world, with customers from as far away as Europe, Australia and America. Jason's website has also been covered in newspapers, radio, and various internet blogs and social networking sites.
It seems that in an online world when speed and time is of the essence, minute-by-minute advertising makes perfect sense.