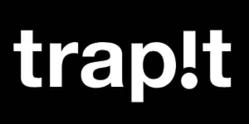 "The technology that Trapit has developed from SRI is really impressive, and I'm looking forward to helping expand that unique and valuable user experience," said Lufkin
Palo Alto, Calif. (PRWEB) April 17, 2012
Trapit, the personal assistant for web content, today announced that the company has hired Liz Lufkin as Chief Content Officer. Lufkin is joining the startup after previously serving as Vice President at Yahoo for Front Page Programming.
As Chief Content Officer, Lufkin will be responsible for Trapit's overall content strategy. As an accomplished journalist, and a pioneer in content optimization and personalization technology, she brings a wealth of experience and expertise that will help lead Trapit into the company's next phase of development.
"I was actively looking for a startup that was truly innovating in online content and personalization, and am excited to be joining the Trapit team," said Lufkin. "The technology that Trapit has developed from SRI is really impressive, and I'm looking forward to helping expand that unique and valuable user experience."
While at Yahoo, Liz supervised all front page programming and content, attracting over 170 million users a month. She also pioneered development of Yahoo's content optimization personalization technology and grew editorial performance over 300% since 2006, driving more than 1 billion clicks a month to the Yahoo media network (News, Sports, Finance, Entertainment, Celebrity, Lifestyle).
"Liz is the perfect complement to our team, and we're thrilled to have her on board," said Gary Griffiths, CEO and co-founder at Trapit. "Her experience will profoundly augment our ability to create compelling content discovery and consumption experiences for our users. She will also be key in helping us build out our future revenue plans and realizing our unique take on premium content distribution."
Trapit launched into public beta in November of 2011, after a successful private beta earlier that year. The company has since has added thousands of carefully vetted sources of high-quality content and added numerous new features including a daily email digest, an activity feed, and support for sharing content on Google+ and Pinterest with one click. Trapit plans to release it's flagship iPad application in the coming months.
Trapit now has over 100,000 unique sources of content, and is delivering nearly 4 million articles to users each day. Additionally, the company noted that it has reached over 4 million unique visitors since launch.
Trapit is available today in public beta. Anyone can sign up at: http://trap.it
Full press materials, including detailed company information, product screenshots, videos and company logos can be found here: http://trap.it/#!about/
About Trapit:
Trapit is great content, for you. We scour the web on your behalf, 24/7, organizing the best, most relevant content into individual "traps" for easy consumption. Trapit is born out of SRI's CALO project ("Cognitive Assistant that Learns and Organizes") - widely considered to be the most ambitious and successful AI project in history.
Trapit was founded in 2009 and is based in Palo Alto, California. The company is venture-backed by Horizon Ventures and SRI International.
More information about Trapit can be found at http://trap.it/