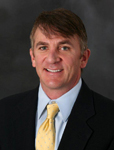 Atlanta, GA (PRWEB) April 19, 2012
Over the last several months activists have been busy drudging up the cold, hard facts society must face – all the advancements made in technology and modern conveniences have contributed to an increase in dangerous environmental toxins. The highly-trained hormone therapy experts of BodyLogicMD encourage their patients to make small changes to make a big difference in their health and to protect the earth.
"If the earth is well, it is likely that we will be well too. I tell my patients, 'don't just eat right, eat clean.' Organic, whole-foods are best and shop at the local farmers' market if possible. I would even go so far as to be cautious with your choices in household cleaners. Lemon, vinegar and baking soda are equally as effective, less costly and non-toxic," says Dr. Jeffery Donohue, Medical Director of BodyLogicMD of Atlanta.
Toxic exposure runs deep - humans are exposed to toxins even before leaving the womb. A 2009 study in the journal, Environmental Research, confirmed what previous studies in 2002 and 2006 investigated inconclusively - fetal exposure to more than 200 toxins. Toxic cosmetics, contaminated water sources and basic household products contribute to the decline of your health, including and especially, endocrine disruptors. Dr. Donohue explains, "Endocrine disruptors cause dangerous hormonal imbalances, which can lead to metabolic disorders, fertility issues, cognitive impairment and cancer. This is why it is important to monitor your hormone levels throughout the lifespan and make lifestyle changes to inhibit exposure and improve hormone balance."
The expert physicians of BodyLogicMD promote healthy living and a green lifestyle including hormone testing, personalized nutrition and fitness plans and unparalleled guidance and support.
About BodyLogicMD
Founded in 2003, BodyLogicMD physician-owned practices make up the nation's largest and fastest growing network of the most highly-trained physicians specializing in bioidentical hormone replacement therapy. Integrated with fitness and nutrition programs, BodyLogicMD's medically supervised programs are for men and women suffering from hormone imbalance associated with menopause and andropause. Also, BodyLogicMD is currently featured as an expert resource on Oprah.com and Suzanne Somers' latest selling books, Knockout: Interviews with Doctors Who Are Curing Cancer and How to Prevent It and Break Through: Eight Steps to Wellness, and her book, Ageless: The Naked Truth about Bioidentical Hormones dedicates and entire chapter to BodyLogicMD. Florida Trend cover story December 2009, features BodyLogicMD as the national leader in the growing anti-aging industry. BusinessWeek cover story March 2006, features the BodyLogicMD start-up story.