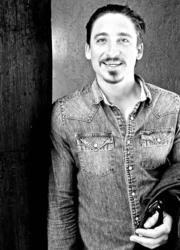 Chicopee, Massachusetts (PRWEB) April 18, 2012
Who: Co-founder of Invisible Children and human rights activist, Bobby Bailey.
What: Bailey will share his film, "Invisible Children: Rough Cut" and speak to members of the college community about KONY2012 campaign in a presentation titled, "A Decade in Pursuit of Kony: The Unorthodox Ways of Building a Movement." Bailey will be available for media interviews after the event.
When: Thursday, April 19, 2012. 7 p.m. film screening, 8 p.m. presentation, 8:45 p.m. discussion, 9:15 p.m. Bailey available for media interviews (times are approximate)
Where: Elms College Alumnae Library Theatre
Bailey's presentation, billed as "A Decade in Pursuit of Kony: The Unorthodox Ways of Building a Movement," will include a screening of his film, Invisible Children: Rough Cut, which documents the story of the children in Northern Uganda who were being abducted from their homes and forced to fight as child soldiers by the rebel group the Lord's Resistance Army. After the film, he will discuss the current situation in Africa concerning the capture of Joseph Kony, provide updates on the plight of the child soldiers, and allow a question and answer period.
This event is free and open to the public. For more information, contact Jose Tolson, director of student activities, at tolsonj(at)elms(dot)edu or 413-265-2211.
Elms College is a co-educational, Catholic college offering a liberal arts curriculum that gives students multiple perspectives on life. Founded in 1928 by the Sisters of St. Joseph, Elms College has a tradition of educating reflective, principled, and creative learners, who are rooted in faith, educated in mind, compassionate in heart, responsive to civic and social obligations, and capable of adjusting to change without compromising principle.