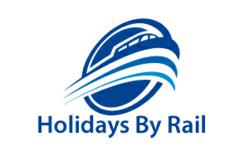 Norwich, Norfolk, UK (PRWEB) April 19, 2012
Norwich-based specialty travel company Holidays By Rail adds four new unescorted train holidays to popular destinations throughout the USA to its product line this spring. Topping the list of must-see destinations are Washington DC, Glacier National Park, the towering Redwoods in Muir Woods, and the Grand Canyon.
New holidays numbering 8 to 14 days in length and designed for the independent traveller include two coast-to-coast rail adventures; the California Zephyr with Yosemite National Park; and, the Grand Canyon and America's West Coast. Pre- and post-hotel stays and additional customisation is available upon request.
"These new train holidays showcase not only America's must-see destinations and natural attractions but the country's legendary trains including Amtrak's storied Empire Builder, Southwest Chief and California Zephyr," said Eric Hutchins, general manager of Holidays By Rail. "These trains travel iconic rail routes and showcase stellar scenery not often scene via any other means of transportation."
New unescorted train holidays across America start at £645 land-only, per person based on double occupancy. Complete itineraries, trip details and pricing for these new packages as well as Holidays By Rail's complete product line can be found at http://www.holidaysbyrail.com.
To book a Holidays By Rail train getaway, contact a travel specialist at 0800 033 7960.
###
About Holidays By Rail:
Holidays By Rail is the one source for rail journeys throughout Europe, America, and Canada. Travellers can select from the largest assortment of worldwide independent train holidays, escorted rail tours, and luxury rail journeys as well as city breaks throughout Europe. For more information about Holidays By Rail and the company's products, visit http://www.holidaysbyrail.com or phone 0800 033 7960.