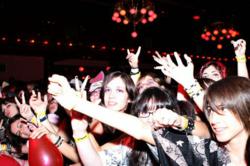 Despite the dominance of digital music formats, CDs are still an invaluable form of promotion
(PRWEB UK) 18 April 2012
There has been a great deal of press in recent years regarding the future of the record industry and in particular of non-digital formats. With services such as iTunes making it possible to buy music with the click of a mouse and streaming sites like Spotify and Bandcamp making it possible to try before you buy the music industry has never looked more uncertain.
According to industry experts though, the CD isn't obsolete just yet. In fact, independent labels have actually recorded a boost in CD sales aided by social media sites like bandcamp as well as a sudden surge in the popularity of vinyl. Label reps have also stated that they are far more likely to listen to a band who have a CD available to listen to, not to mention the benefits it can have when passing on to reviewers.
Here, CD duplication specialists, Disk Factory give their top eight tips on how to make your CD a success.
1. Find someone to trust to handle your recording.
If you're just starting out then chances are you're not going to have the money for the best equipment and professional sound techs. Because of this you will need someone who understands you as a band and the direction you want to head in to ensure that you end up with the results you want.
2. Choose a good printing company.
There are loads of companies out there who will be willing to take your money but it is absolutely vital that you find someone with a good reputation and who can be trusted to print your CDs to the highest standards.
Name your album and get some artwork done that represents you as a band. This will help people identify you. When designing sleeves you should also make sure that you include a web/email address or phone number so that you can be contacted by prospective promoters, label reps and music journalists.
3. Hype
Try and hype the release of your CD as much as possible. Utilise social networking sites like Facebook, and Twitter to gain fans and followers and post regular reminders that you have a new CD coming out. Try to send samples of your music to people who will spread the word and create a buzz around the release.
Prepare PR documents to be sent to labels and magazines explaining who you are and what you do. Make it look as professional as possible and don't be afraid to talk yourself up.
4. Publicity
Contact your local press to inform them that you have an album coming out. Although traditional media forms are sometimes looked down upon by the industry, you should never underestimate the value of local support
5. Party
On the night of your CD's release, hold a gig or launch party. Invite everyone you know and promote as much as you can prior to the event. This will be a great way to shift some of your CDs and gain momentum by getting people talking.
6. Sales
As well as selling your CDs at shows, make it available to buy through your website and social media pages. This can be done very easily and will mean that you can get your music out to people on a global scale.
7. Tour
If you can, organise a tour to coincide with your release. Make sure that you have merch on hand to sell at shows and that you have PR materials available to give to anyone that might be interested.
8. Keep Plugging
Once the CD has been released it is important that you continue to publicise and promote it. Regularly update your website, blog, and social networking sites to keep people interested. Interact with new fans and post any good reviews you might receive to keep momentum going.