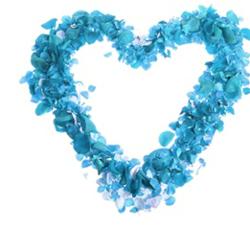 Helping one WOMAN may not Change the World… But, it WILL CHANGE the World of that one WOMAN.
New York, NY (PRWEB) April 18, 2012
With spring in the air, May brings Giving is Glamorous, an unprecedented charity and beauty benefit to honor survivors of domestic violence and human trafficking by City Girl Beauty Project (CGBP). With a guest list of over 200 scheduled to attend, including community leaders within the New York philanthropic society, the inaugural Giving is Glamorous will take place on May 3 at the Midtown Loft & Terrace, 267 Fifth Avenue, New York, NY 10016 at 6:15 p.m.
Giving is Glamorous will also play host to unveiling of the first ever CGBP survivor honoree, a woman nominated by her peers whose determination, courage, ambition and fortitude have made a lasting impact and impression on those close to her as well as her community and the CGBP board.
With themes such as "beauty" and "empowerment," Giving is Glamorous is a celebration about life's purpose – the greatness of it all.
Sponsored and supported by Violence Intervention Program (VIP), Celebrity Chef: Chris Nirschel, 311 Graphics, The NY Film Exposure Network, Lifestyle+Charity Magazine, Yagolicious Cosmetics, Mrs. Suffolk County NY Michele Herger, Cherry Girls, Champagne for Life, and Cognac Ferrand's Plantation Rum and Rayuela NYC, the event promises a memorable evening of entertainment, live music, fine wine, specialty cocktails and hors d'oeuvres, a silent auction, mini-makeovers, complimentary gift bags for VIP guests and lots of love!
Hosted by Tanika Ray, known for her quick and witty on‐air banter, guests are expected to not only be entertained, but inspired. Ray's hosting credits include Tyler Perry's Good Deeds red carpet premier, the Essence 5th Annual Black Women in Hollywood red carpet celebration and HGTV's Design Star. Ray is also a contributor to the Today Show, Showbiz Tonight, Larry King Live, Joy Behar Show, EXTRA and VH1.
Alongside Ray, set to co-host, stands NY actor Jabari Gray. Gray's credits include Fashion has Heart, NYFEN and New York's City Scoop. He recently appeared in Man on a Ledge, and TV shows such as Law & Order, Gossip Girl and NBC's 30 Rock.
Attendees will walk away moved, touched, and ultimately inspired as Giving Is Glamorous promises to focus on honoring survivors and heroic women for their bravery and ability to take negative circumstances and turn them into positives.
Giving is Glamorous is a celebration of life!
For more information, to RSVP, sponsor or support this event, please visit http://givingisglamorous.org, e-mail pr@givingisglamorous.org or call (888)-371-4718. Tickets are $50 general admission and $125 VIP. Early bird tickets are available now at http://givingisglamorous.eventbrite.com.
Founded in 2010 by Andrea D. Charles, City Girl Beauty Project (CGPB) is a non-profit organization whose mission is to inspire and acknowledge heroism among survivors of domestic violence and human trafficking in the most beautiful, glamorous and honorable way possible. At CGBP, though life may bring hardships, we can still move forward and celebrate the true beauty of life – by living it. Originally from Grenada WI, Andrea D. Charles, featured by ComplexD Magazine UK as a "heroic beauty" in their "Women of Strength" issue, is a sought after make-up artist based in New York City where she has painted the faces of entertainment personalities such as Star Jones, Gabriel Union, Tyra Banks, Sean Combs, Bill Cosby, Tanika Ray, and Demi Moore. By hosting Giving is Glamorous and various philanthropic projects, Charles hopes to inspire and empower women around the world. To learn more about City Girl Beauty Project, please visit http://www.citygirlbeautyproject.org