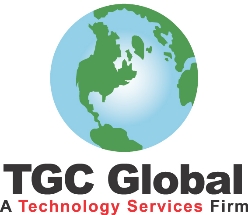 " …We intend to bridge the gap between the Business requirements and IT, as a premier CTO Advisory Services firm, at this important time of technology evolution; maturation of cloud abstraction and service. " said Mr. Wood
New York, NY (PRWEB) April 18, 2012
Thomas Wood brings 25+ years of experience. He has proven very effective in interacting with C-level executives in helping to build roadmaps; manage vendor relationships; develop third party software proof of concepts as an early adopter of new technologies and advanced architecture practices.
"Thomas is a pioneer and innovator. He has designed and implemented service oriented and cloud architectures, as well as enterprise monitoring solutions in the most highly demanding financial services environments. Thomas has a unique wealth of experience and accomplishment that immediately adds to the strength and leadership of our CTO Advisory practice to the benefit of our demanding clients." said Art Nazzaro, Managing Director of TGC Global Inc.
Mr. Wood will be responsible for expanding TGC's existing CTO Advisory business and in conjunction with TGC's business partners, tasked with building a new InCloud™ Services Suite.
Mr. Wood joins TGC from Deutsche Bank where he had been part of dbCloud external offering for dev and test capability utilizing an abstraction layer to the service providers. Mr Wood was also a key member of the SOA initiative introducing Repositories, Registries and SOA management and monitoring tools into the Enterprise.
Previously, he had been an Architect and Engineer at Credit Suisse where he was responsible for introduction of many new technologies at Credit Suisse, SharePoint, Informatica, system and application monitoring tools, SOA Web Services management to name a few.
"It is with great pleasure and excitement that I join with Art and the TGC team, at this point in time, to help to build upon their impressive foundation of professional and IT infrastructure services and as Director of the CTO Advisory, to bring the benefits of my recent experience to their clients. We intend to become the "go-to" Advisory Services firm at this important time of technology evolution and maturation," said Mr. Wood.
Thomas Wood will report directly to Art Nazzaro, Managing Director.
About TGC Global
TGC Global Inc. is a premier technology services firm focused on achieving business results for its customers through the practical application of state-of-the-art technology solutions. Today, trusted and highly-skilled TGC consultants partner with Global 2000 companies to deliver custom enterprise solutions that incorporate superior technologies and maximize return on IT investments. Founded in 1999, TGC Global, Inc. is headquartered in the United States, with worldwide support throughout Europe, Asia, and Africa.