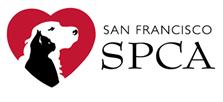 Once people are armed with the facts, they will make the right decisions about where to get their dog
San Francisco, CA (PRWEB) April 18, 2012
The San Francisco SPCA today launched a public education campaign to raise awareness of the issue of puppy mills and their impact on society.
"Puppy mill dogs are raised in deplorable conditions; they do not receive basic veterinary care, are undersocialized, and often lack access to adequate food and water. We want to change that," said Dr. Jennifer Scarlett, veterinarian and SF SPCA co-president. "Many people buy puppies from these mills without even knowing it, perpetuating a cycle of misery that benefits only the mill owners and puppy wholesalers."
The abuses dogs suffer in puppy mills are well documented:

Forced over-breeding and inbreeding
Lack of access to veterinary care and rampant disease
Overcrowding in filthy conditions
Hunger, lack of shelter, and general mistreatment
A recent SF SPCA survey of San Francisco dog owners showed that buying online was the number-one place where people got their dogs. The survey showed that approximately 30 percent of puppies purchased in San Francisco are from puppy mills. 51 percent of those who purchased dogs online would not knowingly purchase from a puppy mill, yet 19 percent don't know about puppy mills; hence the need for education.
An estimated four million puppies are born in puppy mills every year in the U.S. Not only does the sale of these animals contribute to the pet overpopulation tragedy, but puppy mill owners are also profiting while millions of animals are cruelly mistreated.
The SF SPCA's awareness-raising campaign aims to educate San Franciscans about the puppy mill problem. Puppy mills often remain invisible to the purchaser by hiding behind pictures of adorable puppies on seemingly legitimate websites or by advertising that they are "USDA licensed." "Online puppy sales are almost always puppy mills – no matter how expensive the dog," said Dr. Scarlett.
"Once people are armed with the facts, they will make the right decisions about where to get their dog," said Jason Walthall, SF SPCA co-president. "Our message to potential dog owners is twofold: don't buy online, but buy or adopt locally instead. And if you do buy a dog from a breeder, insist on checking out the entire facility, see the puppy you're buying, and check references. But also know that there are thousands of dogs a year waiting in shelters for good homes. We encourage people to seriously consider adoption."
The first phase of the public awareness campaign, developed in conjunction with BBDO San Francisco, an advertising agency that provided the creative pro bono, features a microsite that illustrates the deceptive nature of puppy mill advertising (http://www.bluespringvalleydogs.com).
"These puppy mills are a serious issue," said Jim Lesser, chairman of BBDO SF. They're big and powerful and deceptive. Fortunately, to engage people we have something even more powerful: adorable puppies used in a surprising way to demonstrate the problem."
The SF SPCA plans on rolling out new components of this campaign in the coming months.
For more information, visit sfspca.org
About the San Francisco SPCA
The San Francisco SPCA is a community-supported, non-profit animal welfare organization dedicated to saving, protecting and providing immediate care for cats and dogs who are homeless, ill or in need of an advocate. The SF SPCA also works long-term to educate the community, reduce the number of unwanted kittens and puppies through spaying and neutering, and improve the quality of life for animals and their human companions.
Support the San Francisco SPCA by adopting, donating, volunteering and becoming a client of the state-of-the-art SF SPCA Veterinary Hospital at the Leanne B. Roberts Animal Care Center. SF SPCA has San Francisco volunteer opportunities to care for shelter dogs and cats, conduct adoption counseling, assist clients and veterinary staff at the Leanne B. Roberts Animal Care Center, provide foster care, help with the Feral Cat Program, and enrich the lives of people in the community through animal-assisted therapy.
For more information about San Francisco pet adoption and veterinary services, call the San Francisco SPCA at 415-912-1742 or visit sfspca.org.