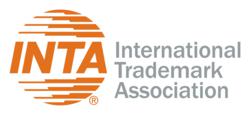 "Attendees will hear from some of the world's most respected legal minds on topics spanning the entire spectrum of international trademark law,"
New York, NY (PRWEB) April 18, 2012
From Saturday, May 5 through Wednesday, May 9, 9,000 delegates from around the world will convene in Washington, D.C., where they will exchange information and ideas on hot-button issues facing the global trademark community.
The International Trademark Association (INTA), a member-based organization dedicated to the support and advancement of trademarks, will hold its 134th Annual Meeting at the Walter E. Washington Convention Center. Attendees will participate in educational sessions, networking events and discussion forums that will cover a host of topics from indigenous rights to ambush marketing.
"Attendees will hear from some of the world's most respected legal minds on topics spanning the entire spectrum of international trademark law," said 2012 INTA President, Gregg Marrazzo, who is also the Senior Vice President & Deputy General Counsel at The Estée Lauder Companies. "I am confident that they will find the information shared at this meeting to be immediately useful in their work for clients."
The Annual Meeting's keynote address on Monday, May 7 will be delivered by Leonard A. Lauder, Chairman Emeritus of The Estèe Lauder Companies. Mr. Lauder joined the Company in 1958, and under his leadership, the Company expanded its business internationally and through acquisitions of other well-known brands, including Aveda, Bobbi Brown and MAC. Today, The Estèe Lauder Companies has more than 25 brands under its umbrella and does business in over 150 countries.
"We are extremely pleased to have Mr. Lauder deliver our keynote address," said Alan C. Drewsen, INTA Executive Director. "Mr. Lauder has been a longtime leader in the world of brands. The attendees will enjoy hearing about how the Company has used its trademarks to build a global brand powerhouse."
WHAT: INTA's 134th Annual Meeting
WHEN: Saturday, May 5 – Wednesday, May 9, 2012 (8:00 a.m. – 5:00 p.m. daily)
WHERE: Walter E. Washington Convention Center
801 Mount Vernon Place, NW
Washington, DC 20001
WHO: International Trademark Association
INTA's Annual Meeting is open to journalists. Reporters are encouraged to register and attend the event free of charge. Press registration will be held onsite at the main registration booth, though pre-event registration is encouraged.
INTA will offer an Internet-enabled Press Room at the Walter E. Washington Convention Center in Room 156, which will be open during the Meeting's regular business hours with workspace and refreshments available throughout the day.
View the complete 134th Annual Meeting brochure at http://www.inta.org/annualmeeting.
About INTA
The International Trademark Association (INTA) is a worldwide association of member companies and firms that support and advance trademarks and intellectual property as elements of fair and effective global commerce.
For additional media inquiries, please contact:
Jessica Tuquero (Primary contact)
Manager, Communications
+1-212-642-1727
jtuquero(at)inta(dot)org
Rafael Mangual (Secondary contact)
Coordinator, Communications
+1-212-642-1771
rmangual(at)inta(dot)org