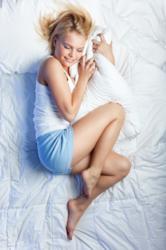 Good for the planet... Good for your family... Good for your health...
San Francisco, CA (PRWEB) April 18, 2012
In honor of Earth Day 2012, The Futon Shop will be highlighting their Organic Sleep Mattress Collection aimed at improving the environmental performance of the Furniture industry. This product line features organic cotton futons and mattresses hand made in San Francisco with the very best eco-friendly ingredients. Good for the planet... Good for your family... Good for your health... That's what the Organic Sleep Mattress Collection is all about. The Futon Shop's environmental initiatives focus not only on natural resource conservation through operational improvements and product design but also environmental education and research. The program to be announced on Earth Day will compliment the company's existing activities while taking the company's commitments to sustainability even further.
The Futon shop's organic mattresses are all made using long-fiber USDA-certified Organic Cotton which is grown naturally to give your organic futon a soft pillow-like feeling. Compressing cotton batting cores to just the right density to maintain softness yet offer support. Some of the organic mattresses contain virgin wool for a cushier, softer feel; the light fluffy wool fiber has a crimped construction that acts like a spring. Using naturally long crimp wool grown in the United States that does not have to be artificially crimped like New Zealand wool adds to the comfort and feel.
The Futon Shop's natural organic latex mattresses use 100% pure Dunlop Latex in medium to extra firm textures and densities depending on the models. Talalay Latex is much softer then Dunlop processed latex and can never reach the extra firm densities that give the most support for the best latex mattresses made today. Soy-based foam mattresses and soy-based memory foam mattresses in a variety of densities as an alternative, for those who want a lighter and less expensive sofa bed mattress while staying eco-friendly. Use of quality materials to make superior mattresses is a staple at The Futon Shop, producing mattresses with a life span of at least 10 years. For futon covers The Futon Shop uses GOTS Certified Organic Cotton mattress protectors that add extra softness and pure protection that you deserve.
As an active member of the Organic Trade Association, The Futon Shop cares about our planet earth and you! They take extra care to source and use American grown organic cotton and wool in their mattresses so they can support American farmers. Organic agriculture protects the health of people and the planet by reducing the overall exposure to toxic chemicals from synthetic pesticides that can end up in the ground, air, water, food supply, and that are associated with health consequences, from asthma to cancer.
About The Futon Shop: The Futon Shop has a strong commitment to our planet, our country and towards bringing the best organic and eco-friendly futon, sofa bed & organic furniture options for the health and comfort of their customers. Their mission is to produce the best eco-friendly chemical-free Organic and Natural futons, organic mattresses, futon covers for sofa beds, futon frames, and platform bed frames that promote better healthy living and a good night's sleep for all. Since 1976, The Futon Shop has been the leader in American made premium natural mattresses.