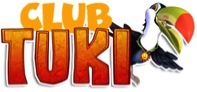 San Diego, CA (PRWEB) April 17, 2012
Club TUKI has patented a process where kids play educational games, earn a virtual currency called TUKI Moola, then bid or buy auction items in the TUKI auction. With the gaming platform now established, Club TUKI has launched Club TUKI News, a news site for kids that brings all of their favorite teen celebrities right to their fingertips.
Bid on auction items from celebrities like One Direction, Cymphonique, Justine Beiber and much more.
"The goal of TUKI News is to continue the company's mission of protecting and educating children about online safety, but also provide them with content they care about," said Whitney Butler, manager of Club TUKI.
Children can now read fun stories about their favorite celebrities then play educational games, earn points in a virtual currency and exchange those points for a chance to bid on real prizes from today's hottest 'tween' celebrities. Music, posters, autographed apparel, and much more can be won through TUKI'S patented rewards process; encouraging kids to play educational games with an incentive to win cool stuff from their favorite 'tween' stars.
The TUKI™ browser and Club TUKI™ web portal combine are an online membership community and aggregation of top quality online content for kids in a safe environment. It features interchangeable themes, parental safety controls, kid-safe email, kid-safe YouTube video sharing platform, chore reminders, encouraging & motivational affirmations, and animated characters – all in an environment that allows them to enjoy the benefits of the Internet, without the dangers associated with it while accelerating educational growth at the same time. For more information visit http://clubtuki.com/