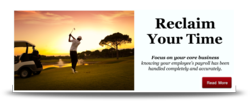 thank you to their loyal clients
Duluth, GA (PRWEB) April 25, 2012
In an effort to show their appreciation and how they value their clients, HR Strategies began a client referral program last year to reward current clients for referring new business to them. HR Strategies has decided to extend this program through 2012. This exciting referral program consists of two parts:
1) Any client referring a qualified company or organization, with 10 employees or more to which HR Strategies provides a bound PEO proposal, will receive a Gift Card from HR Strategies.
2) If the client's referral becomes a new HR Strategies client, the referring client will receive a credit towards a Cruise. Credits can, of course, be accumulated to enhance their Cruise. Referred client must use HR Strategies services and be in good payment standing for at least one full business quarter for referring client to receive their credit. The Cruise Credit will be issued on the 15th of the month following the full quarter of the referred client using our services.
This client referral program is not only HR Strategies way of saying thank you to their loyal clients, but it is also a way to reward them for their time and efforts in helping HR Strategies grow.
HR Strategies provides the customizable HR solutions (including but not limited to payroll, benefits, workers compensation, tax administration, regulatory compliance, HR consulting, training solutions) and expertise of a large corporation's personnel department in an affordable and effective solution. HR Strategies enables clients to reclaim time, stabilize and reduce labor costs, and stay compliant with government regulations.