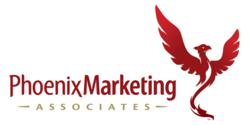 Phoenix, AZ (PRWEB) April 18, 2012
Phoenix staple, Legendary Guns, Inc. has recently engaged the services of Phoenix Marketing Associates, LLC to manage marketing communications, promotions and social media marketing.
Legendary Guns has operated in Phoenix for twenty-four years specializing in rare, hard to find and cowboy guns and firearms. In addition to selling out of their central Phoenix location, Legendary Guns has an extensive online retail business where you can find up to 600 guns for sale at anytime.
The management of Legendary Guns has hired Phoenix Marketing Associates after recognizing the opportunity to take their business to a new market through social media. Phoenix Marketing Associates has developed a new, custom Facebook Timeline for Legendary which includes custom developed apps and the ability to shop online within Facebook's framework.
"We're very pleased to have the confidence of Legendary Guns and look forward to branding and promoting their company to an entirely new demographic," explained Jason Jantzen, President of Phoenix Marketing Associates.
About Phoenix Marketing Associates:
Phoenix Marketing Associates works with small to medium sized businesses across North America to provide targeted and results driven marketing solutions on a contract basis within any budget. Their consultative approach allows for a thorough needs analysis which translates into an effective marketing and PR strategy that saves their clients time and money while providing maximum exposure.
By assigning a team of qualified professionals to each individual situation and utilizing the most current communication and online demand generation technologies, Phoenix Marketing Associates enables businesses to achieve Fortune 500 results on an entrepreneurial budget.
For additional information, please visit http://www.PhoenixMarketingAssociates.com
Media contact:
Laura Strickland
Phoenix Marketing Associates
602-282-0202