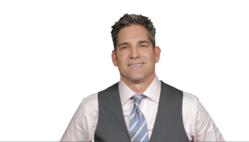 Los Angeles, CA (PRWEB) April 18, 2012
New York Times best selling author and international sales expert, Grant Cardone today published an open letter in response to a measure that Governor Jerry Brown hopes to place on the November ballot. It would hike the sales tax and levies on upper incomes to help raise money for schools and balance the state's budget, but Cardone see this differently and predicts a flight of wealth from the Golden State.
Cardone's open letter to the governor was carried on Huffington Post and his website, GrantCardone.com. Below are excerpts in which Cardone explains the commitment and contributions he made to the state's education system and the jobs generated by his companies.
"Over the last 20 years my companies and myself have willingly and without resentment paid MILLIONS of dollars in taxes in the form of property taxes, sales taxes, payroll taxes, and income taxes. I have funded the educational budget and never had a child in the system. I have created hundreds of jobs in this state through my hard work and risk-taking. 90% of my companies' income is generated outside the state while 100% of the jobs created are here. Also I spend and invest a majority of the monies I earn around the U.S. in California."
Cardone also issues a warning to Governor Brown that the passage of the tax-hike on the November ballot will result in his moving his family and businesses out of the state with other high net worth individuals also taking flight. Further he notes, "You make other states look much more attractive for growing my businesses and creating financial solvency for my family."
"I am from middle-class America and started each of my businesses with no money and without being a burden to the system," said Grant Cardone. "Even if a majority of voters support this proposal it doesn't mean it is the right thing to do. When enough people like me move out of this state, which I believe they will, the state will pay the ultimate price with higher unemployment, further erosion of housing prices, less tax revenue and the only beneficiaries will be states like Washington, Nevada, Texas, Tennessee and Florida."
Grant Cardone is a New York Times best-selling author, star and executive producer of the reality TV show Turnaround King, host of the Cardone Zone radio show and a regular contributor to outlets such as Fox Business, NBC, CNBC, MSNBC and Bloomberg. He was named the Top Sales Expert and a Top 10 Business Coach to follow on Twitter.
His commentary on business, financial and social issues have been carried in a wide variety of publications including Huffington Post, Entrepreneur, Forbes, the Los Angeles Times, and New York Post.
A self-made multi-millionaire that literally created himself from nothing, Cardone is the Founder and CEO of three multi-million dollar companies. He is best known for customizing programs to either maximize a companies profitability and brand and also has also been known for his work in turning around companies. Fortune 500 companies, small businesses, success-minded individuals and entrepreneurs in the automobile industry, banking and finance, fitness, manufacturing, MLM, real estate, retail, sales and telecommunications have benefitted from his expertise.
He is the author of five books (listed below) all written since the 2008 financial crisis, that provide the principles and techniques individuals must follow to flourish and win.

Sell to Survive
The Closers Survival Guide
If You're Not First You're Last
The 10X Rule
Sell or Be Sold
Cardone's ultimate and lofty ambition is to help the over 7+ billion people of this world to live more successfully, both in their professional and personal lives. Continuing the tradition of bringing innovative sales training tools, technologies, and solutions to life, Cardone has two interactive online sales training centers—CardoneUniversity.com and CardoneOnDemand.com. Follow him on Twitter @grantcardone.