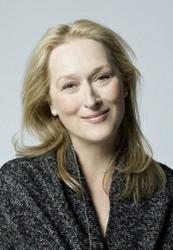 New York, NY (PRWEB) April 18, 2012
On April 17, TheaterMania reported that Kevin Kline and Meryl Streep will headline a one-night-only reading of Shakespeare's "Romeo and Juliet" at The Public Theater's Delacorte Theatre in Central Park on June 18. Directed by Daniel Sullivan, the benefit event will celebrate the 50th Anniversary of Shakespeare in the Park at the Delacorte.
Kline and Streep will read the title roles in Shakespeare's tragic romance. Additional casting will be announced in the near future.
In addition to the reading, the Anniversary Gala will serve to honor Tony Award winner Al Pacino for his body of work with the Public, which dates back to the early 1970s and has continued through to his portrayal of Shylock in the Shakespeare in the Park production of "The Merchant of Venice."
For more up-to-the-minute theater news, show listings, video, features, reviews of Broadway Shows and tickets visit TheaterMania.com.
About TheaterMania.com, Inc.
TheaterMania.com is the information and ticketing source for over 5,000 shows nationwide. For over ten years, TheaterMania.com has connected the theater community to the public as the leading online resource for consumers to find shows, get tickets, and save money to theater nationwide. TheaterMania.com publishes comprehensive show listings, provides Broadway ticket discounts, editorial content, and video coverage for over 40 markets and widely distributes free email newsletters and special offers to over 675,000 registered subscribers. In addition, TheaterMania.com creates online marketing programs for performing arts organizations, and provides technology to power ticketing, fundraising, and CRM through its proprietary software, OvationTix.