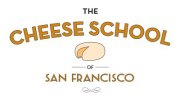 Moms: they can't love us enough, and we can't do enough to thank them for it
San Francisco, CA (PRWEB) April 18, 2012
The Cheese School of San Francisco, San Francisco's premier cheese school and corporate catering service that offers everything from hors d'oeuvres to cheese platters, is announcing a special Mother's Day event and catering services on May 12. Chief instructor, Judy Creighton, will be hosting a "Mother's Day Cheese and Wine" course from 5 to 7 p.m.
"Moms: they can't love us enough, and we can't do enough to thank them for it. May we suggest you express your gratitude with cheese?" said Cheese School owner Kiri Fisher. "We will take you and your mom on a cheese and wine tasting journey of eight cheeses and four wines. Learn the ABCs of great cheese and taste some of our favorite pairings."
Creighton is a cheese educator and former owner of a cheese and wine shop in San Francisco for more than 25 years, as well as a consultant for retailers, distributors and importers. Judy Creighton serves as a board member for the California Artisan Cheese Guild and has had the honor of judging for American Cheese Society competitions. Recently, Creighton was also a judge for the California State Fair cheese competition.
The Cheese School of San Francisco offers a variety of events, including classes in cheesemaking, cooking-with-cheese demonstrations, open houses, cheese movie nights and the occasional cheesemaker dinner, as well as cheese platters, corporate catering and hors d'oeuvre menus.
For more information about class offerings or to register for a course, visit http://www.cheeseschoolsf.com/classes/schedule/.
For more information about any of The Cheese School of San Francisco's products or services, call 415-766-0295 or 415-346-7530, view the cheese experts on the web at http://www.cheeseschoolsf.com, or visit 2155 Powell St., Second Floor, in San Francisco.
About The Cheese School of San Francisco
Founded in 2006, The Cheese School of San Francisco was created to help people learn more about the art of enjoying and appreciating delicious cheeses. The only independent institution of its kind in the U.S., The Cheese School offers regularly scheduled classes led by expert instructors and catering services for corporate events and private parties.