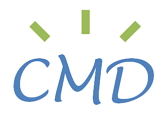 A five minute phone call is more efficient than exchanging twenty emails back and forth.
Orlando, FL (PRWEB) April 18, 2012
CollaborateMD, a leading provider of cloud-based medical practice management and medical billing software for small medical practices and medical billing services, celebrates twelve years in business by surpassing $10 billion dollars in total healthcare claims processed since inception. The company's five thousand plus providers are on track to process 3 billion dollars worth in claims in 2012.
Factors driving medical practices and billing services to CollaborateMD include a 99% first pass claim acceptance rate, low cost of ownership, ease of use, and most importantly, a customer centric philosophy. Since the day the company started in 2000 there has been a philosophy to provide exceptional customer service and show the customer how much they are valued. This philosophy was evident when CollaborateMD opened their CMD Cares customer web site. The CMD Cares site was created for customers to request payment extensions, credit requests, and provide feedback to management all the way up to the CEO.
When the government mandated ANSI 5010 transition occurred in January 2012 providers across the country experienced a dramatic decrease in insurance payments, mainly due to the lack of readiness by the insurance payers. As a result, some providers were just trying to make payroll and the CMD Cares site allowed customers to request an extension to their monthly invoice. "Customers were extremely pleased that we were sensitive to their financial condition and allowed them to extend the due date on their invoices," commented Douglas Kegler, founder and CEO of CollaborateMD.
While most medical practice management software companies charge high fees for phone support, CollaborateMD has always included live U.S based phone support in their affordable monthly fees. "A five minute phone call is more efficient than exchanging twenty emails back and forth," commented Kegler. CollaborateMD believes providing customers with the most cost-effective and convenient method to have their questions solved makes happy customers. Users can have their questions answered through secure chat, email, phone, training web site, and a solution knowledge base.
CollaborateMD's passion for customer service shows in their established customer base. Despite the fact that customers are on a month-to-month contract, one third of their customers have been on their system for over five years. CollaborateMD's first customer, Dr. James Yurdin M.D., spent his last twelve years in practice on CollaborateMD's medical billing software. Additionally, CollaborateMD still has twenty one of the original thirty two customers that signed up over ten years ago.
"We've never implemented long term contracts with our customers because we don't believe you need to lock someone into a contract if you provide the solution they need, at an affordable price, along with the highest quality of customer service, "said Kegler. "In the end, it's all about the customer. I want to personally thank all of our loyal customers, because without them we would not have reached $10 billion in claims processed."
About CollaborateMD
Since 1999, CollaborateMD's innovative cloud-based healthcare software solution has contributed to the financial success of medical practices and medical billing services across the country. CollaborateMD's 100% Java solution, with its simplicity, ANSI 5010 compliance, affordable monthly fees, and 99% first pass claim rate allow thousands of medical providers to see a true return on investment. CollaborateMD customers enjoy fast implementation, exceptional and unlimited support and most importantly, increased office efficiency and reduced accounts-receivable. For more information, visit http://www.CollaborateMD.com or call 888.348.8457.