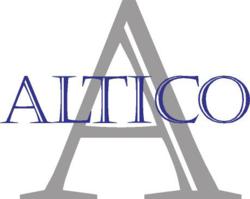 Service + is an elegant solution for asset-based companies, simplifying critical tracking and reporting functions.
Marlborough, MA (PRWEB) April 19, 2012
Altico Advisors (http://www.AlticoAdvisors.com) - a Microsoft Gold Partner headquartered in Massachusetts specializing in Dynamics GP/ERP and CRM solutions – has developed a CRM accelerator to help asset-based companies track critical information such as lot and serial numbers, cases, RMAs and more. Built on the Azure platform, the Service + solution alleviates the pain points and competitive pressures faced by today's device manufacturers and other asset-based companies.
Altico Service + leverages http://www.alticoadvisors.com/practice-areas/microsoft-dynamics-crm/microsoft-dynamics-crm-2011-(a.k.a.-crm-5.0).aspx [Microsoft Dynamics CRM 2011 __title__ ] and the Microsoft xRM Customer Portal Accelerator to provide:

Visibility into the full lifecycle of a product from parts sourcing to the location of the finished product.
The ability to gage key metrics such as profitability.
Superior yet cost effective customer support.
Improved handling of constantly changing regulatory requirements and the resulting business risk.
Enhanced employee satisfaction and productivity.
"Service + is an elegant solution for asset-based companies," says Mike Kean, President. "Our clients have embraced Service + because it simplifies the tracking and reporting functions that are critical to their businesses."
The Altico Service + Advantage
Service + is an integrated solution that extends the functionality of Microsoft Dynamics CRM 2011 with a self-service portal for customers or partners. With Service +, companies can:
Track individual products in the field – past ownership, present ownership, and current physical location. • Associate the individual product to customers, products, cases, vendors, and maintenance renewals.
Track Return Merchandise Authorizations (RMAs) and apply workflows to manage the process.
Collect and report on Customer Product Input (CPI).
Better manage customer service contracts with "low balance" and other notifications, thereby facilitating incremental revenue.
Assign assets to Vendors in order to provide visibility into the source of component and supplementary parts.
Service + clients have the ability to create and update RMAs, CPIs, and Service Requests directly within a cloud-based portal.
Examples – How Service + May Be Used
With Service +, formerly difficult processes are simplified. When, for example, a customer service representative fields a support call, he or she can simply ask for the caller's name, immediately see the devices linked to that person and organization in Service +, and determine the specific model and serial number. The rep can then utilize existing the Knowledge Base or workflows to resolve the issue or route it to a specialist.
In another scenario, if a regulatory agency requires the company to notify all owners of a specific product, the company can access existing CRM marketing lists to rapidly identify owners of the affected product and send them an e-mail.
Since the solution is built on top of Microsoft Dynamics CRM 2011, all the out-of-the-box CRM reporting, views, and charting is available along with the extended functionality of Service +. Companies can streamline routine functions such as case summaries and status, increase service quality by highlighting aging cases, drive revenue by identifying clients with approaching renewal dates or low remaining prepaid incidents, or view all registered products by customer.
Conclusion - Altico Service + offers several key advantages in a flexible, easy-to-deploy package:
Accelerated product innovation.
Better customer service through Portal integration, easy access to key information, smooth workflow.
Tracking components back to the OEM.
Increased revenue through efficient service plan renewals.
After extensive testing to ensure the accuracy and viability of the solution, Service + is currently being used by Altico Advisors' clients in various sectors, including device manufacturers and distributors, software development companies, and service organizations.
About Altico Advisors
Headquartered in Massachusetts, Altico Advisors implements and supports business, financial, and customer management software solutions for mid-market enterprises, primarily throughout New England. Altico is a Microsoft Gold Partner specializing in Microsoft Dynamics GP (Great Plains) for ERP, Dynamics CRM, BI (Business intelligence) and integration services for manufacturing, wholesale distribution, software development and service companies. In addition, Altico provides a wide variety of consulting and advisory services, such as outsourced financial management, business and IT strategy alignment, software selection, and KPI analytics. http://www.AlticoAdvisors.com